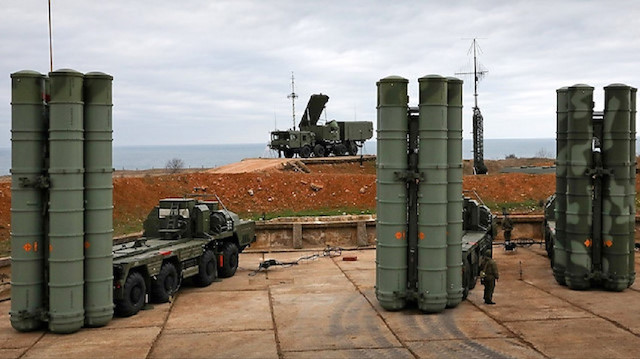 Mounting tensions in the East Mediterranean have gained a new dimension after the Greek Cypriot administration reportedly issued an arrest warrant for employees of the Turkish-flagged drilling vessel Fatih.
The biggest threat targeting Turkey is highly likely to emerge from the East Mediterranean as foreign powers are trying to exclude Ankara from the energy equation in the region, according to experts who spoke to Yeni Şafak daily.
As such, Turkey may consider positioning Russia's S-400 missile batteries within a range that will completely encapsulate the East Mediterranean.
Turkey's first seismic vessel, the Barbaros Hayrettin Pasa, bought from Norway in 2013, has been conducting exploration in the Mediterranean since April 2017.
Speaking exclusively to Yeni Şafak daily, President of the Turkish Association for Energy Economics Professor Gürkan Kumbaroğlu stated that the battlefield of the world's new 'Cold War' is the Eastern Mediterranean.
"The more pressing issue is the possibility of it turning into a 'hot' war," he added.
Tensions will further mount
"In July, Greece will go to elections. Hence, Greece and Southern Cyprus taking steps to alleviate tensions is highly unlikely."
Turkey wants to see energy as an incentive for a political resolution on the island and peace in the wider Mediterranean basin rather than a catalyst for further tensions.
In 1974, following a coup aimed at Cyprus' annexation by Greece, Ankara had to intervene as a guarantor power. In 1983, the Turkish Republic of Northern Cyprus (TRNC) was founded.
The decades since have seen several attempts to resolve the dispute, all ending in failure. The latest one -- held with the participation of guarantor countries Turkey, Greece and the U.K. -- ended in 2017 in Switzerland.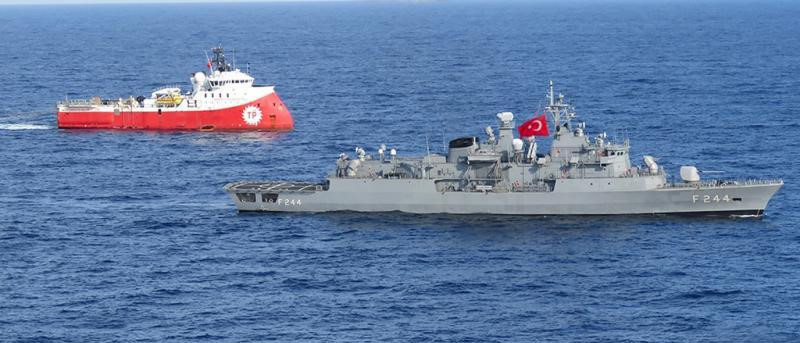 Regional developments will be key to S-400 deployment
Highlighting that further developments apart from the Greek elections will be observed in July, Kumbaroğlu stated, "The delivery of the S-400 surface-to-air missile defense system, which is critical not only in terms of Turkey's relations with the U.S. but also with Russia and NATO, is slated for July."
"Under current conditions, we observe that the greatest security threat against Turkey is in the East Mediterranean. It is a region where 'hot' conflict can flare up any moment. We have ground and air forces deployed in the area. Furthermore, we are the guarantor of the Turks' presence on the island.
If the security risks in this significant area increase to such an extent, then Turkey may consider deploying one of the S-400 batteries to a point that would encapsulate the entire East Mediterranean region. Hence, we can easily say that regional developments will play a great role in the the deployment of the S-400s," Professor Kumbaroğlu concluded.
The S-400 is Russia's most advanced long-range anti-aircraft missile system, with the ability to carry three types of missiles capable of destroying targets, including ballistic and cruise missiles.