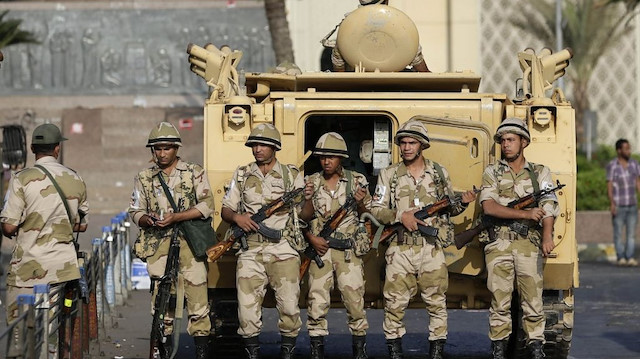 The Egyptian military on Friday conducted live-fire exercises near the Libyan border, according to a statement released by the army.
"Army Chief-of-Staff Mohamed Farid is overseeing the primary phase of the Raad 29 maneuvers, which are being conducted by an army unit in [Egypt's] western region," the statement read.
The Egyptian air force is also reportedly taking part in the drills.
Since the fall of Libya's Gaddafi regime in 2011, the Egyptian army has foiled several attempts -- by smugglers and armed groups -- to cross the long and porous border into Egypt from Libyan territory.