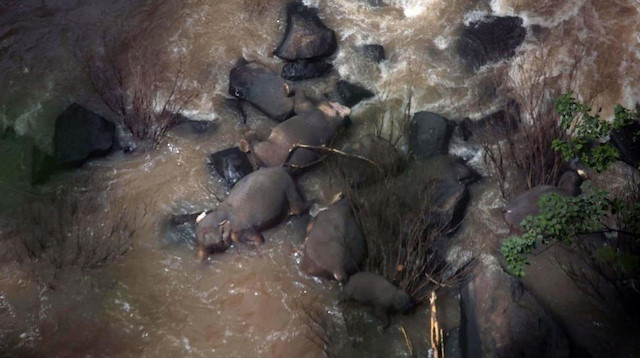 Eleven elephants plunged to their death in Thailand while the herd was allegedly trying to save a baby elephant from drowning in a waterfall at Khao Yai National Park.
Wildlife officials, who have already found the corpses of six elephants, said that five more wild elephants were found downstream from the waterfall on Saturday.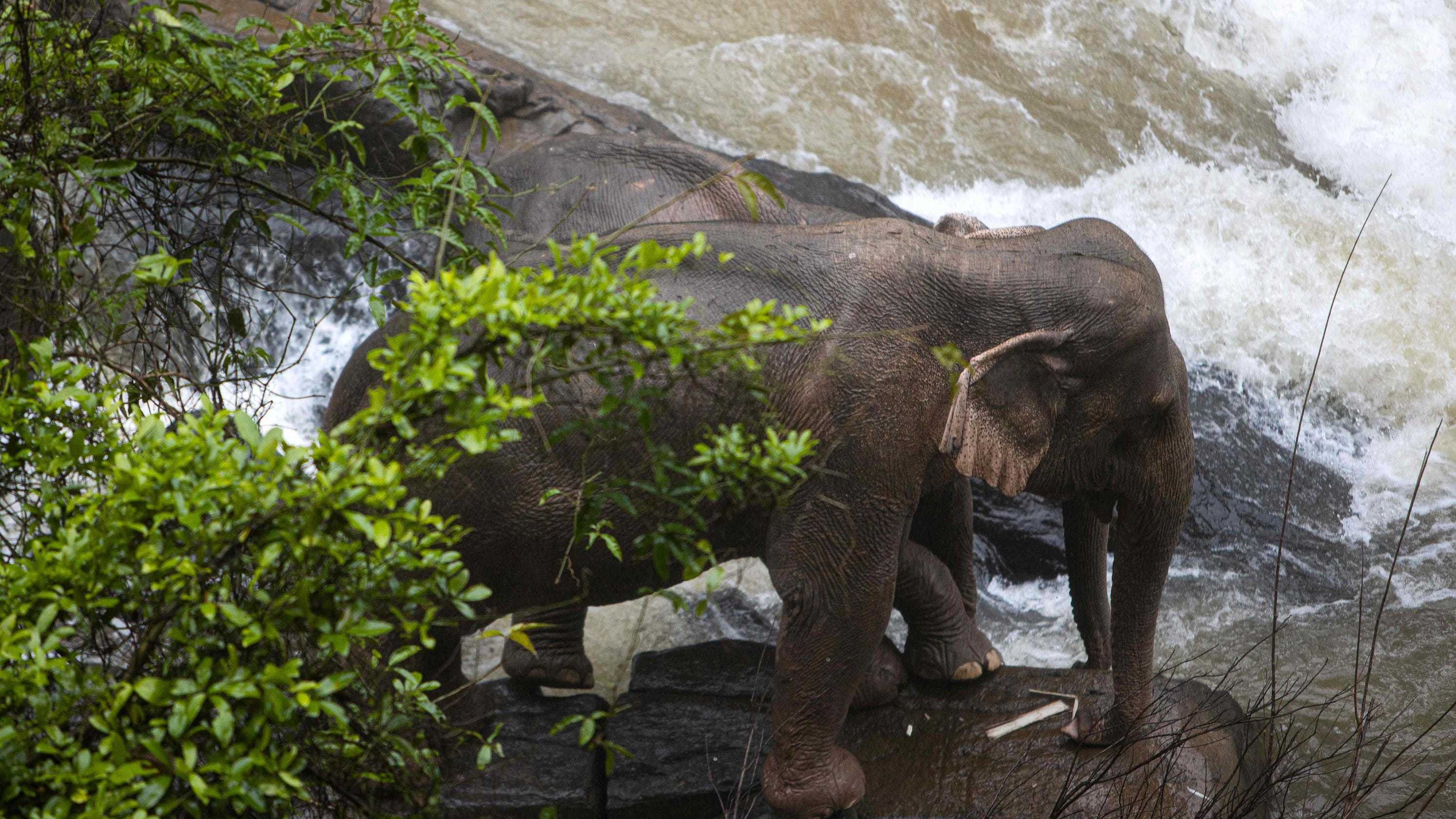 Only two elephants in the herd are known to have survived 200-meter-high fall in a bid to help the other elephants, but it has been reported that officials have taken care of them.
Elephants are known to be sympathetic animals that help each other when in distress. They also mourn when a death occurs.