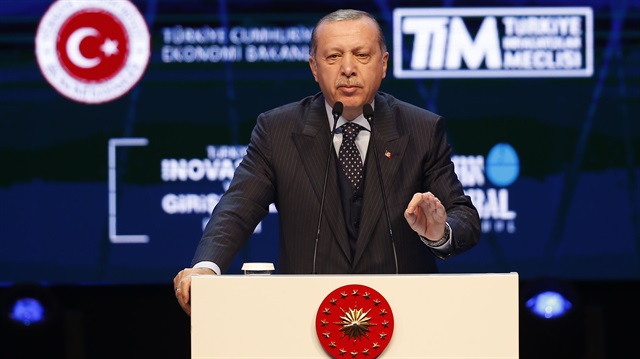 President Recep Tayyip Erdoğan slammed Israel's occupation of Palestine, and criticized U.S. President Donald Trump's decision to recognize Jerusalem as Israel's capital.
"Israel has continued to expand as it suppressed Palestine. Israel is a state of occupation. They are attacking civilians, including children, in Gaza and the West Bank as it is causing terror with its police and soldiers," Erdoğan said.
"I have been speaking with world leaders over the past few days. This morning, I spoke with France's Macron. I spoke with the leaders of Azerbaijan, Lebanon and Kazakhstan. I also spoke with the Pope, because this is not only a matter for Muslims. It is the problem for Christians and Jews," he added.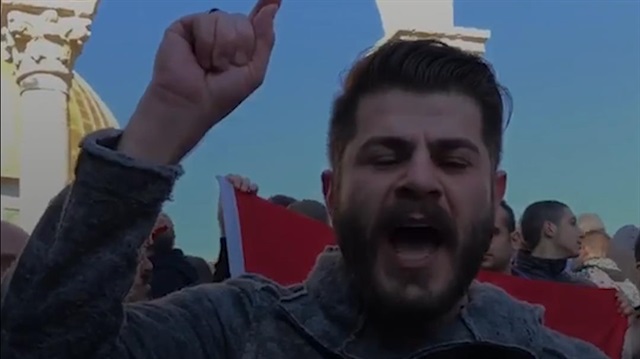 Erdoğan is continuing to conduct diplomatic communication with many global leaders and heads of government. The president discussed the Jerusalem issue with the leaders of Malaysia, Tunisia, Iran, Qatar, Saudi Arabia, Pakistan, Indonesia and Sudan on Friday. Erdoğan also spoke with French President Emmanuel Macron and Russian President Vladimir Putin, as well as Pope Francis.
"Leaders should aim to bring peace, not cause unrest. Trump's decision is not in line with the law or justice. This decision has delivered a heavy blow to the United Nations Security Council. What we are experiencing today is only the result. The problem is the system," Erdoğan said.
Earlier in the week, Erdoğan said the U.S. move disregarded a 1980 United Nations resolution regarding the status of the city.
Jerusalem, which is holy to Jews, Muslims and Christians, remains at the core of the Israel-Palestine conflict, with Palestinians hoping that its eastern part, which was occupied by Israel in 1967, might serve as the capital of a future Palestinian state.
"The U.S. decision on Jerusalem has no validity. The decision is an act of provocation, which is backed by Evangelists. The fate of Jerusalem cannot be left in the hands of those who have occupied it since 1967. Jerusalem is the red line," Erdoğan said.
"The OIC will meet in Istanbul on Wednesday to coordinate a response. We will decide what we can do to protect the status of Jerusalem," he added.
Turkey will host an extraordinary meeting of the Organization of Islamic Cooperation (OIC) on Dec. 13 to discuss the U.S.'s recognition of Jerusalem as Israel's capital.