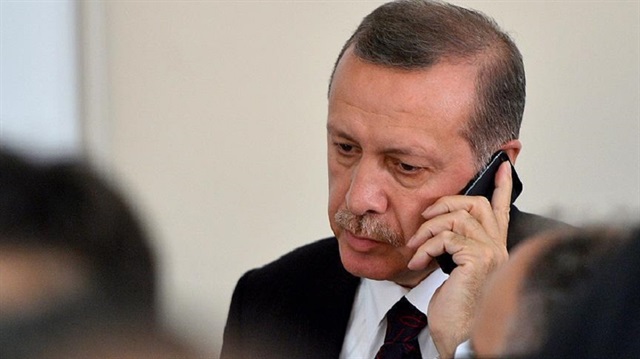 Turkish President Recep Tayyip Erdoğan spoke with Iran's President Hassan Rouhani, Qatar's Emir Tamim bin Hamad Al Thani, Indonesia's President Joko Widodo and Sudan's President Omar al-Bashir in phone calls on Wednesday.
Erdoğan urged the Organization of Islamic Cooperation (OIC) member countries to develop a "common stance" on the Gaza killings.
Erdoğan's phone call with Indonesian President Joko Widodo, Qatari Emir Sheikh Tamim bin Hamad al-Thani and Sudanese President Omar al-Bashir came after at least 62 Palestinian demonstrators were martyred and hundreds injured by cross-border Israeli gunfire on Monday.
The leaders also discussed the agenda for the upcoming extraordinary OIC meeting on Friday in Istanbul on the climbing tension in Palestine and Washington's relocation of its embassy from Tel Aviv to Jerusalem.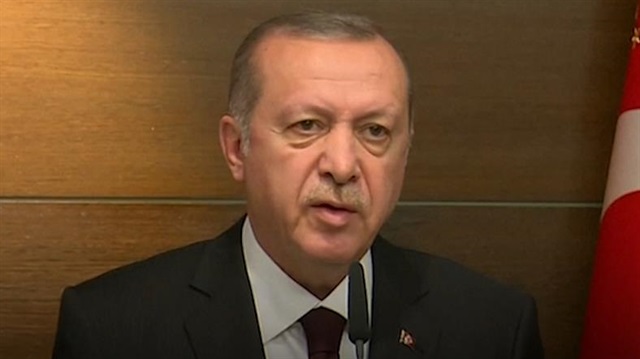 Erdoğan said the international community should speak out for Palestinians' suffering and called for a firm and common stance by the OIC.
Later on Wednesday, Erdoğan also discussed the latest developments in Palestine with German Chancellor Angela Merkel and Russian President Vladimir Putin.
Monday's demonstration had coincided with Israel's 70th anniversary -- an event Palestinians refer to as "The Catastrophe" -- and the relocation of Washington's Israel embassy to Jerusalem, which also took place Monday.
Turkey has responded to the violence by asking the Israeli ambassador to leave the country, while also recalling its ambassadors to the U.S. and Israel "for consultations".
Thousands of Palestinians had gathered on Gaza Strip's eastern border Monday to take part in protests aimed to commemorate the Nakba anniversary and protest the relocation of the U.S. embassy.