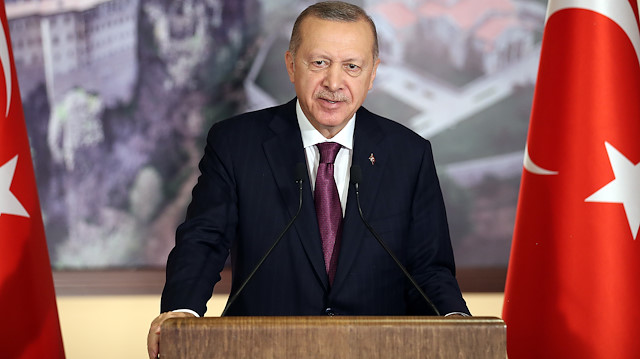 Turkey's President Recep Tayyip Erdogan on Friday held a phone talk with his Iranian, Algerian, and Tunisian counterparts on the occasion of Eid al-Adha, one of the two most important Muslim holidays.
According to a statement by Turkey's Directorate of Communications, Erdogan also discussed improving bilateral ties, regional issues as well as strengthening cooperation with Hassan Rouhani, Abdelmadjid Tebboune and Kais Saied.
Most Muslim-majority countries around the world, including Turkey, are observing the four-day holiday starting on Friday.

* Writing by Ali Murat Alhas