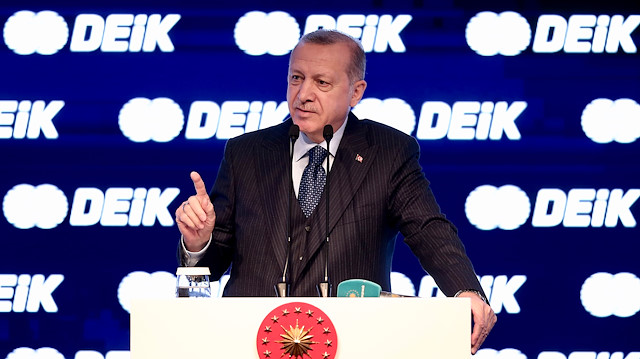 Turkish President Recep Tayyip Erdoğan on Sunday offered condolences to Indonesia, which experienced a devastating tsunami that killed at least 168 people.
"In the name of the Turkish people I hereby express our condolences to all the people of Indonesia," Erdogan said during the Financial General Assembly 2018 meeting of Foreign Economic Relations Board (DEIK) in Istanbul.
The Foreign Ministry also offered its condolences to the people of Indonesia in a statement.
"We wish the mercy of Allah be upon those who lost their lives, speedy recovery to the injured and convey our condolences to the brotherly people of Indonesia," it reads.
A total of 558 houses and many buildings were damaged after the tsunami which mostly affected the Pandenglang, South Lampung and Serang areas.
Indonesia lies within the Pacific Ocean's "Ring of Fire" where tectonic plates collide and cause frequent seismic and volcanic activity.
Last September, a 7.4-magnitude earthquake had struck the country's Sulawesi Island, which triggered a tsunami in the cities of Donggala and Palu that towered up to 10 feet (3 meters) high, killing over 2,000 people.
On Dec. 26, 2004, a magnitude 9.1 earthquake struck the eastern coast of Sumatra, triggering a tsunami that killed around 230,000 people as it tore along the coasts of Sri Lanka, India, Malaysia, Indonesia, and Thailand.