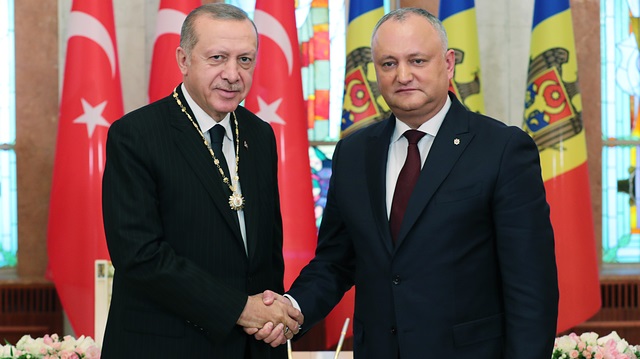 President Recep Tayyip Erdoğan on Wednesday said that Turkey expects unhesitant support from Moldova in the fight against the Fetullah Terrorist Organization (FETÖ).
"In the joint fight against FETO, the Turkish people expect from their Moldovan friends to show the support needed without hesitation," Erdoğan said.
He also warned the Moldovans against FETÖ, saying that the terror group infiltrated state institutions and may do same in their country, in a press conference with his Moldovan counterpart Igor Dodon.
A total of 249 people were martyred and more than 2,100 injured in the coup attempt perpetrated by FETÖ. The failed coup was organized by followers of U.S.-based Fetullah Gülen, who has pursued a long-running campaign to overthrow the government through supporters within the Turkish state, particularly the military, police and judiciary.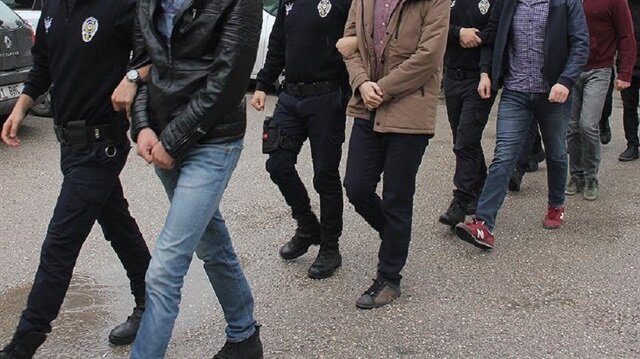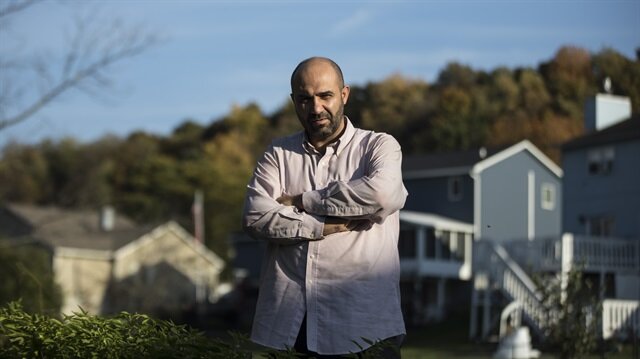 Erdoğan also said that one or both of the Turkish public lenders Halk Bank and Ziraat Bank will open a branch in Moldova soon followed by inspections of the lenders in the country.
Dodon, for his part, said that Turkey contributed to a "strong and stable" Moldova.
"Turkey is an important example for the protection of our national interest and to create good relations," he added.
Dodon also said he made a pledge to Erdogan to secure the autonomy of Gagauzia Region in the Moldovan Constitution.
The autonomous territory is home to a mostly Gagauz population -- an Orthodox Christian, Turkic community.
During his two-day official visit, Erdoğan is also expected to meet Prime Minister Pavel Filip and Irina Vlah, president of Autonomous Territorial Unit of Gagauzia (Gagauz-Gokoguz Yeri).
Erdoğan is accompanied by Turkish Defense Minister Hulusi Akar, Education Minister Ziya Selcuk, Transport and Infrastructure Minister Cahit Turhan and Youth and Sports Minister Mehmet Muharrem Kasapoğlu.