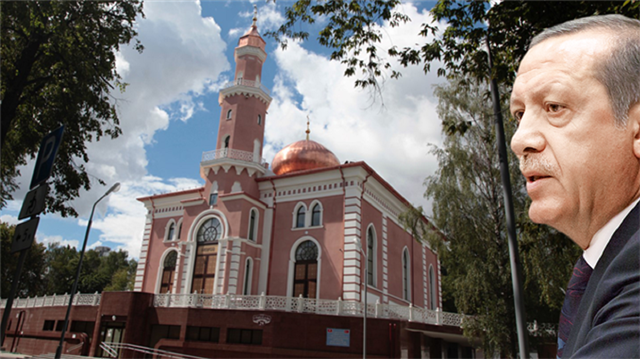 Turkish President Recep Tayyip Erdoğan is to open the Minsk Mosque in Belarus' capital, which is home to around 100,000 Muslims. The mosque, which was demolished 54 years ago during the era of the Union of Soviet Socialist Republics, was recently rebuilt by the Turkish Religious Foundation.
The mosque will be opened with the participation of President Recep Tayyip Erdogan, Belarusian President Alexandr Lukashenko and President of Religious Affairs (Diyanet) Prof. Dr. Mehmet Görmez along with religious representatives.
The mosque, which was built according to Tatarian architecture, has the capacity to host 2,500 people to perform their spiritual duty together at one prayer session.
General Director of Religious Foundation of Turkey Mustafa Tutkun said the mosque was demolished in 1962 to build a hotel and the process of the reconstruction had begun in 2003.
The mosque, built on a total of 2,800 square meters of land, attracts notice with its Tatarian architecture combined with an Ottoman impact.
In addition to the mosque, the complex will also include a library and a hall for Quran courses.
The Belarusian Mufti Abu Bakr Sabanovic thanked Turkey for its contribution in the construction of mosques.