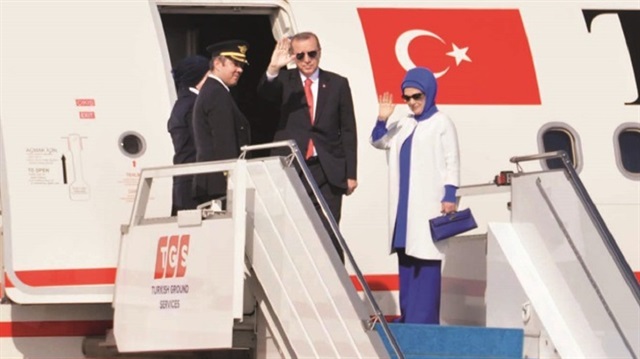 Following his Africa tour, Turkish President Recep Tayyip Erdoğan is to pay a visit to Bahrain, Saudi Arabia and Qatar in mid-February. Erdoğan is scheduled to visit Bahrain on Feb. 12, Saudi Arabia on Feb. 13 and Qatar on Feb. 14.
One of the top issues that will be discussed during the visit will be Turkey' fight against terrorist organizations, particularly the Fetullah Terrorist Organization (FETÖ).
FETÖ's schools are a significant tool for the terrorist organization where they educate the children from the richest families of the countries where they operate and intervene in the politics of the country via these people.
Turkish officials repeatedly warned countries of the threat of FETÖ formation in many countries, which may trigger possible coup bids there, similar to the recent coup attempt in Turkey.
Bilateral relations, investments to be discussed
During meetings with the leaders of these countries, the Turkish leader plans to discuss issues of bilateral relations, including cooperation in energy, trade and investment fields.
Before his visit to the Middle East, Turkey's Erdoğan paid visit to Tanzania, Mozambique and Madagascar, which is a significant milestone in the increase of investment opportunities and potential business opportunities in seven sectors.
Natural gas is expected to be extracted from the northern part of Mozambique, which will become one of the world's leading exporters of LNG after the construction of liquidation facilities and terminals.
In Tanzania, the accompanying businessmen during Erdoğan's tour will meet with local authorities about major value-added investment opportunities and the processing of agricultural products such as coffee, cotton, tea, tobacco, cashew, corn, sugar, rice, pulses and wheat.
In Madagascar, the business representatives are expected to largely conduct meetings related to tourism investments.