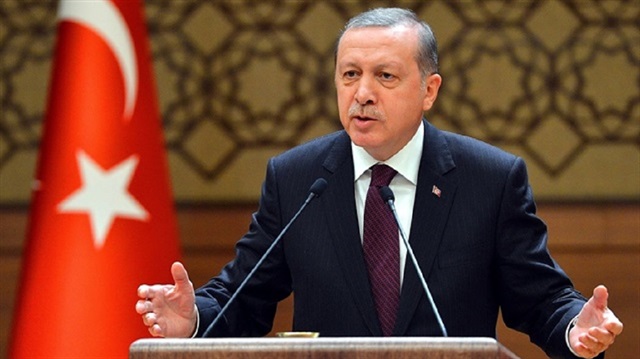 Turkey's President Recep Tayyip Erdoğan said on Thursday that the dispute between Ankara and Washington was caused by the outgoing U.S. ambassador John, adding that Washington was "sacrificing" relations with its NATO ally.
"Let me be very clear, the person who caused this is the ambassador here. It is unacceptable for the United States to sacrifice a strategic partner to an ambassador who doesn't know his place," Erdoğan told provincial governors in Ankara.
Erdoğan stated that it would be a shame if Washington is ruled by one envoy.
The president revealed that Turkey would stop using U.S. made Sig Sauer weapons in the police force, saying, "We are not in need of the U.S."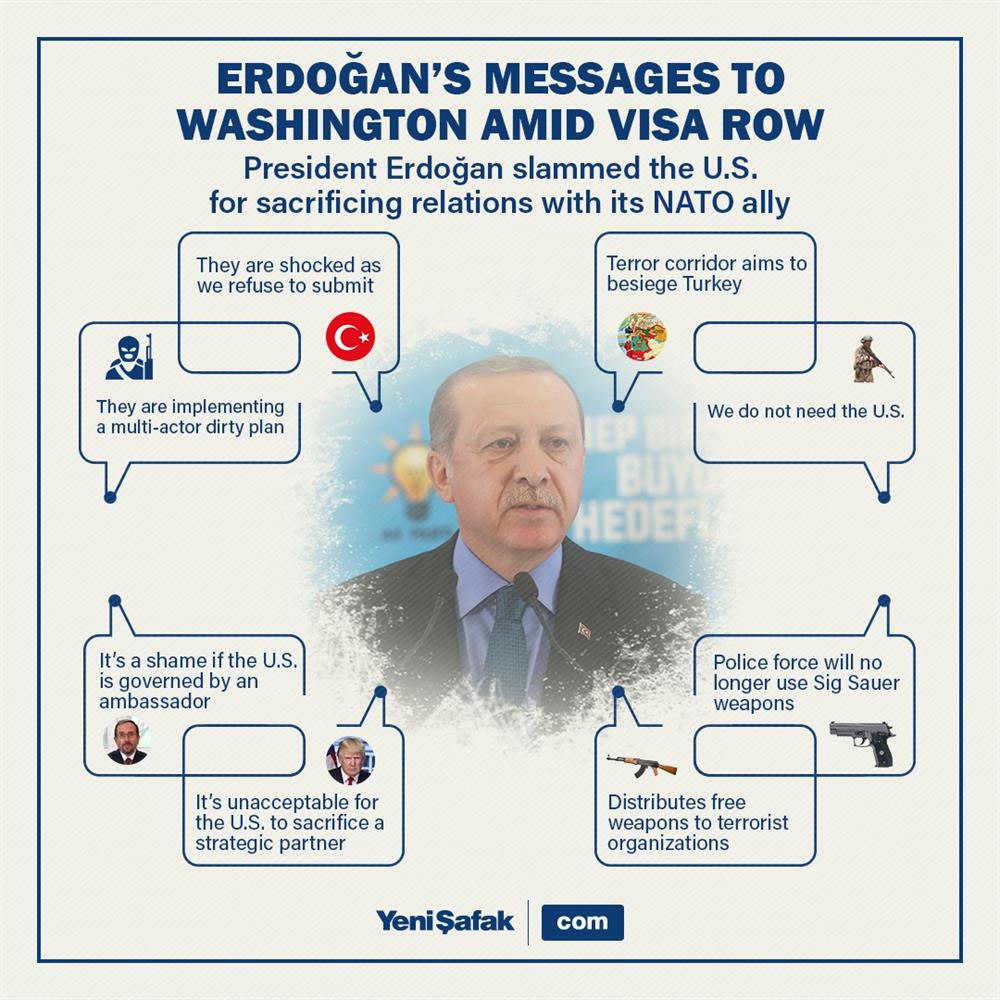 The president added that the U.S. consulate employee sought by Turkish police is "clearly tied" to U.S.-based Fetullah Terrorist Organization (FETÖ) ringleader Fetullah Gülen, who Turkey wants extradited.
"The consulate employee sought by Turkish police is hiding in the U.S. consulate," said Erdoğan, adding that Ankara would "stand behind the visa decision until the end."
"The U.S. visa decision and the remarks that followed are far from truth and fairness," he said.
The president criticized U.S. support of the Kurdistan Workers' Party (PKK) terrorist organization's Syrian offshoot, the Democratic Union Party (PYD).
"Nobody can claim that the terror corridor formed south of Turkey is to fight Daesh. The aim is to besiege Turkey," he said.