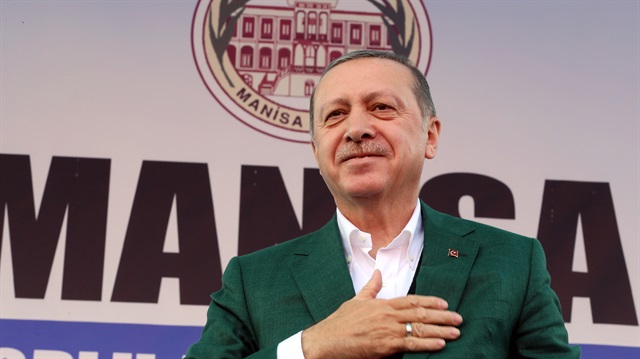 Turkish President Recep Tayyip Erdoğan at an opening ceremony in the western province Manisa on Friday reiterated the country's determination to combat terrorism.
"There is nothing more important than the perpetuity of our nation. We do not have to ask for permission, if the legal sovereign state in Qandil or Sinjar cannot solve the problem, then we will settle it. We do not have to wait for the terrorist organizations that are growing outside our borders. It is permissible for us to conduct all kinds of operation on land and in the air," said Erdoğan.
"We will destroy all terror camps in Iraq and Syria. We are determined to exterminate all terrorist camps outside our borders. We may spread our successful operations like those in al-Bab and Idlib to other regions. Western countries may oppose this," he added.
President Erdoğan expressed his condolences regarding the nine security personnel martyred by PKK terrorists in the past two days, adding that Turkey was transforming its method of combatting terrorism by using high-tech tools.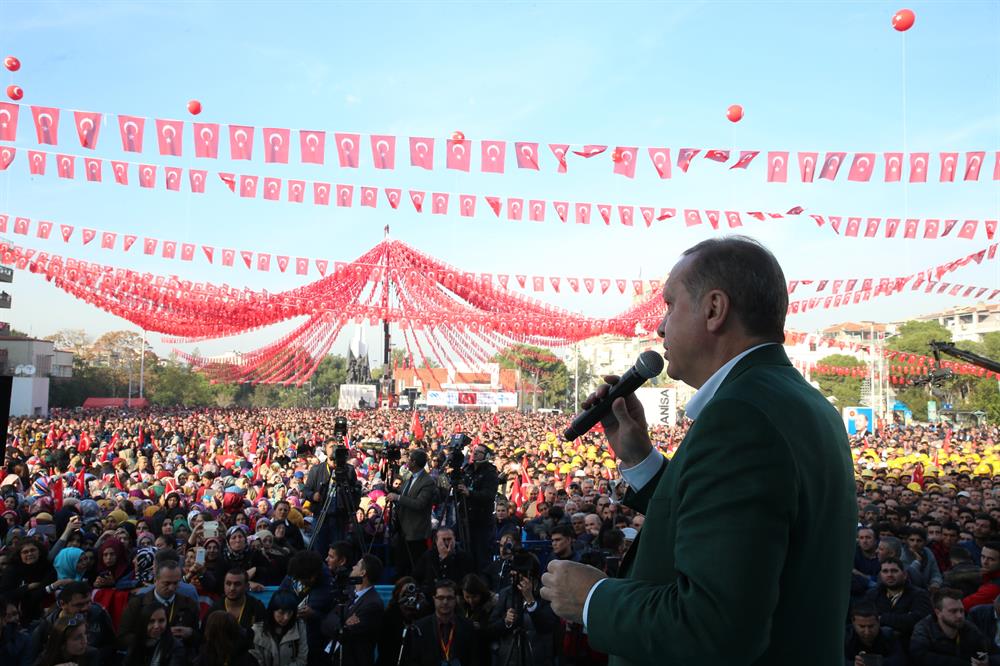 "Those who stand by terrorists are also terrorists"
"For us, those who stand by terrorists are also terrorists. Europe should account for the tens of thousands of refugee children who disappeared there instead of backing the PKK, FETÖ and Daesh," Erdoğan said.
"Those who do nothing regarding missing children position police protection at terror rallies. Europe, which refuses to aid three million asylum seekers in Turkey, also refuses to aid those who seek refuge there," he continued.
Europol reported last October that 10,000 children went missing in Europe over the last two years. Vulnerable minors disappeared after registering with state authorities, said Europol.