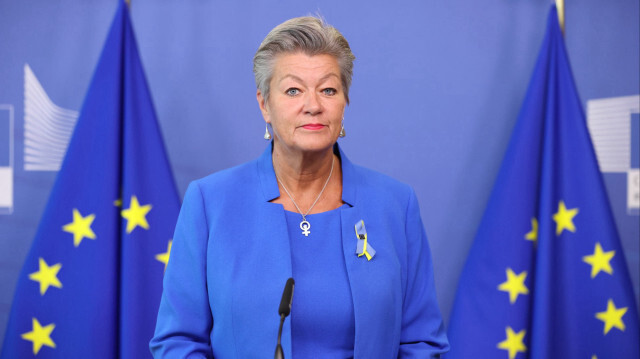 EU commissioner Ylva Johansson
The EU's home affairs commissioner on Monday called for a full investigation into the illegal deportation of migrants by Greece.
Referring to a recent report by the US daily The New York Times on the issue, Ylva Johansson said on Twitter that she had discussed border management with competent Greek government officials and made clear to them that there is no place for illegal deportations.
She said her office has sent a formal request to Greek authorities, requesting that the incident reported by the US newspaper should be independently investigated.
She added: "The EU Commission stands ready to take formal steps, as appropriate."
Last Friday, The New York Times published video footage showing the Greek Coast Guard rounding up asylum seekers, including children, and abandoning them on a raft at sea in April.
10 days ago