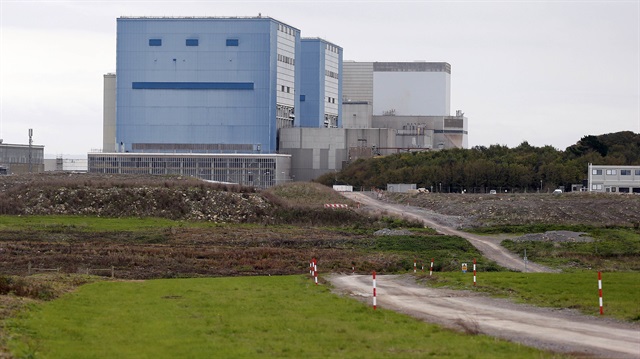 Europe's second highest court rejected Austrian concerns about a planned nuclear plant in southwest England, saying British government aid offered to the project did not violate EU rules.
French power utility EDF and China General Nuclear Power Corp are building the Hinkley Point C nuclear power station which is estimated to cost 19.6 billion pounds and come online in 2025.
The European Commission cleared the project in 2014, saying it did not see any competition issues.
A previous Austrian government took issue with the decision and filed a case with the General Court in 2015, arguing that it contradicted EU policy of supporting renewable energy. Vienna has a decades-long policy of opposing nuclear power.
Luxembourg has also challenged the approval, backed by a group of more than 20 academics, politicians and renewable energy officials who say it distorts competition and flouts rules on government subsidies.
Another contentious issue is the guaranteed price for electricity from the plants which is higher than market rates.
The General Court dismissed Austria's arguments against the project.
"The General Court confirms the decision by which the Commission approved the aid provided by the UK in favour of the Hinkley Point C nuclear power station," judges said.
ALTERNATIVE SOURCES
The judges said Britain has the right to choose between the different energy sources. The plant is expected to provide 7 percent of Britain's power needs while helping to replace the country's ageing nuclear fleet and closing coal plants.
"The Commission did not err in taking the view that the UK was entitled to define the development of nuclear energy as being a public-interest objective, even though that objective is not shared by all of the member states," the court said.
In addition, EU regulators were correct to allow British state aid for the project because of the lack of market-based financial instruments and other contracts to hedge against the substantial investment risks in the project, it said.
Austria's ministry for sustainability and tourism said it regretted the judgment which sends a wrong signal about subsidies for building nuclear power plants.
"The reasons for rejecting the lawsuit against Hinkley Point C will now be carefully examined, and the Austrian government will then decide on a timely appeal," it said. An appeal can be made to the EU Court of Justice but only on matters of law.
Austria is sticking to its challenge against another nuclear project approved by the Commission, the Paks power plant in Hungary near to the Austrian border, despite the Hinkley Point legal setback, the ministry said.
The case is Case T-356/15 Austria v Commission.