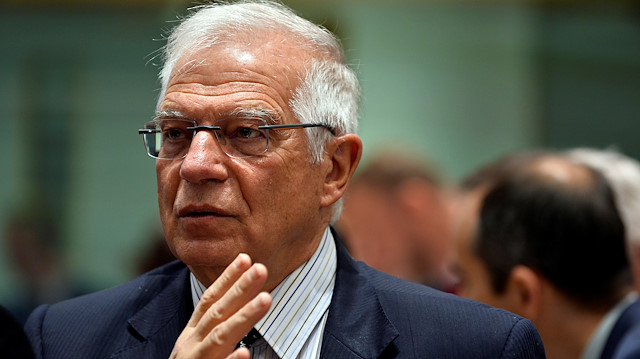 The European Union's foreign policy chief and the head of bloc's parliament Monday welcomed the cease-fire in Libya.
"The announcement of a ceasefire in Libya provides an important opportunity to resume dialogue for a political solution to the crisis. It is now to the parties to fully implement it," said Josep Borell, high representative of the EU for foreign affairs and security policy, on Twitter.
"The EU is ready to help Berlin process and efforts of UN. All Libyans deserve peace and prosperity," he added.
Separately, David Sassoli, the president of the European Parliament, welcomed the decision in a written statement.
"The halt to the armed conflict is the first fundamental step in the right direction. This is a result for which the European Union has worked hard for," said he in the statement.
"It is now necessary to consolidate this result and relaunch, after months of stalemate, the dialogue between the parties to find a political solution to the Libyan crisis," he said.
"The European Union, under the auspices of the United Nations and within the framework of the Berlin Process, can and must play a leading role in facilitating this," he added.
Since last September, several high-level meetings were held in Berlin to put an end to the Libyan conflict.
The meetings were held with the participation of France, Italy, Germany, and the U.K. The negotiations are known as the Berlin peace process.
On Jan. 12, the warring sides of the Libyan conflict announced a cease-fire in response to the call of Russian and Turkish presidents.
The cease-fire took effect at midnight local time (2200GMT) and the decision was celebrated with fireworks in Tripoli.
Since the ouster of late leader Muammar Gaddafi in 2011, two seats of power have emerged in Libya: one in eastern Libya supported mainly by Egypt and the United Arab Emirates and the other in Tripoli, which enjoys the UN and international recognition.
On April 4, Haftar launched an offensive to capture Tripoli from the GNA. According to the UN, more than 1,000 people have been killed since the start of the operation and more than 5,000 others injured.