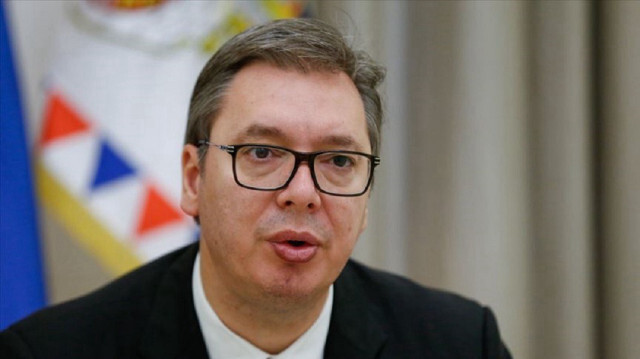 Serbian president Aleksandar Vucic
Supposing Kyiv fails in the battlefield against Russia, the European Union may start negotiations on Ukraine's accession this June, said the Serbian president on Sunday.
Aleksandar Vucic told Pink TV that the talks are expected to be supported by the United States, which is trying to create its own influence zone in Brussels.
"The negotiations may start in June since Ukraine will almost certainly be unable to win militarily. I expect it (Ukraine) to receive a great impulse on its way to the bloc. I believe that a decision will be made to urgently start talks with possible emergency accession to the EU since there is a competition for NATO leadership, and the Americans are trying to establish their own bloc inside the EU," said Vucic.
He added: ''I think that decisions will be made about the immediate start of negotiations and urgent entry into the EU. The Americans are creating a bloc within Europe, a separate bloc that will consist of Poland, the Baltic countries and Ukraine. You will have countries that are larger than France in terms of population. If you add Romania to that, then that quintet or sextet becomes the most powerful in Europe, and it is under the direct influence of America. In Europe itself, the political map will change,'' said Vucic.
Ukraine applied for accession to the EU on Feb. 28, 2022, four days after Russia launched its war there.
The EU granted candidate status to Ukraine that June.
However, Ukraine needs to fulfill many conditions and carry out reforms to start accession talks.
Serbia itself has been an EU candidate country since 2012.
2 ay önce