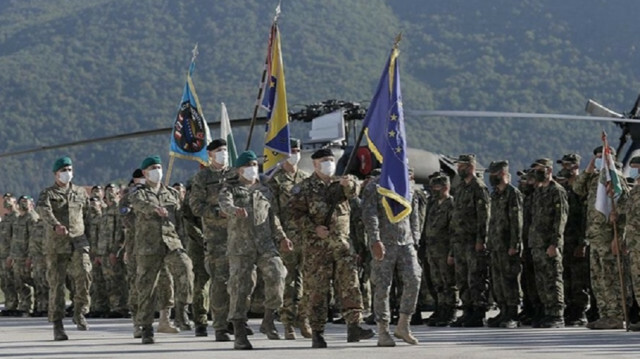 The EU peacekeeping force (EUFOR) on Saturday began the "Quick Response 2021" military exercise in Bosnia and Herzegovina.
Turkish soldiers serving in EUFOR, Bosnia and Herzegovina Armed Forces and Bosnia and Herzegovina Research and Protection Agency (SIPA) officials are participating in the exercise on the deployment and readiness of EUFOR's reserve forces.
In a statement, EUFOR Commander Maj. Gen. Alexander Platzer said that they are hosting the largest and most comprehensive exercise of 2021, and the soldiers will gain great experience.
The drill will continue until Oct. 1 at Butmir base in Sarajevo.