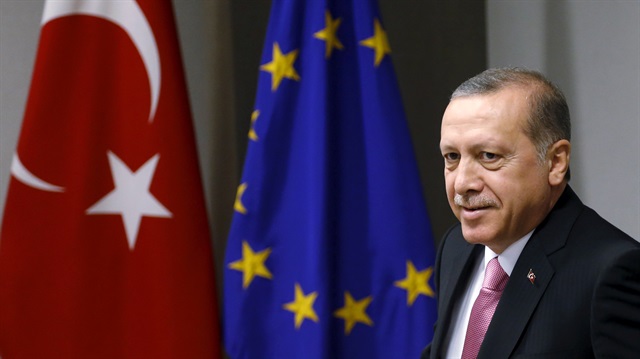 The European Union's executive is due to approve a further 3 billion euros ($3.7 billion) in funding for Syrian refugees living in Turkey, EU officials said, before a meeting with President Recep Tayyip Erdoğan later this month.
Europe's relations with Erdoğan have been fraught in recent years but the EU depends on Turkey to keep a tight lid on immigration from the Middle East, where the war in Syria has killed hundreds of thousands and pushed millions from homes.
Top EU officials will meet Erdoğan on March 26 in the Bulgarian city of Varna.
The bloc's top migration official Dimitris Avramopoulos will announce on Wednesday that the European Commission proposes the extra funding on projects benefiting Syrian refugees in Turkey, the sources told Reuters.
Turkey has accepted 3.5 million refugees from Syria, and the EU is already spending a first 3 billion euro instalment to help them.
Over a million more refugees and migrants reached the EU in 2015, most of them flowing through Turkey. Brussels agreed to pay to help host migrants on the Turkish soil in exchange for Ankara preventing more from trying to cross the Aegean to Greece. This reduced the numbers to a trickle.
The EU will also release in April what the sources said would be a "critical" report on Turkey's accession bid.