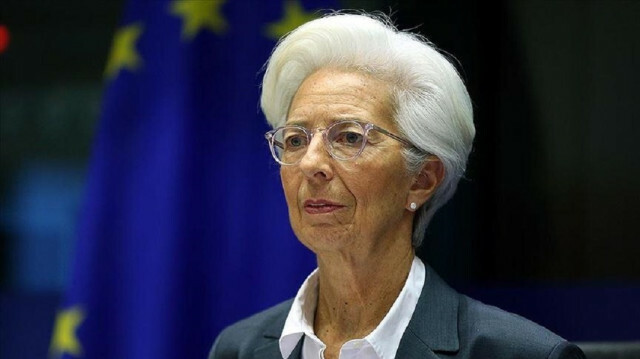 The euro area continues to recover strongly, although momentum has moderated to some extent, European Central Bank (ECB) President Christine Lagarde said Thursday.
"Consumers continue to be confident and their spending remains strong. But shortages of materials, equipment and labor are holding back production in some sectors," she said at a news conference after the ECB's monetary policy meeting.
"Inflation is rising primarily because of the surge in energy prices, but also as the recovery in demand is outpacing constrained supply," she said.
Lagarde said the bank expects inflation to rise further in the near term but then decline during 2022.
Noting that market interest rates have increased since the ECB's last meeting in September, she said overall financing conditions currently remain favorable, for firms, households and the public sector, which she referred to as "essential for the economy to continue its recovery."
She said favorable conditions can be maintained with the moderately lower pace of net asset purchases.
Lagarde said the ECB still expects economic output to exceed its pre-pandemic level by the end of 2021.
"The grip of the pandemic on the economy has visibly weakened," she said. "But, higher energy prices may reduce purchasing power in the months to come."
About the supply bottlenecks, the ECB head said delivery times have lengthened considerably, as transport costs and energy prices have surged.
"These constraints are clouding the outlook of the coming quarters," she added.
On the positive side, the labor market continues to improve and unemployment has fallen, she said but stressed the number of people in the labor force and hours worked still remain below pre-pandemic levels.