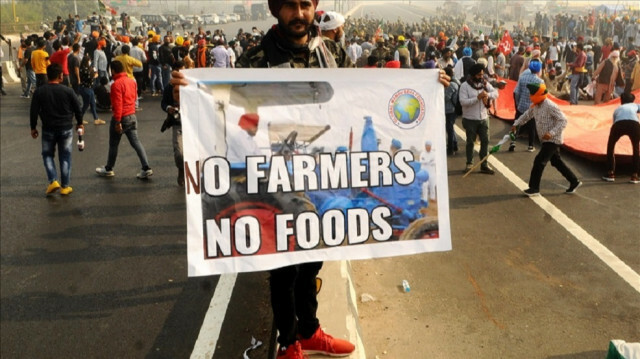 Farmers in India ended year-long protests on Thursday after the government repealed controversial reform laws last month.
The Samyukta Kisan Morcha (United Farmers Front), a coalition of farmer unions, announced the decision, saying they were packing up from various protest sites in Delhi.
"Farmers will take out victory marches on Dec. 11 to their homes. They will also be holding a review meeting on Jan. 15 to see the progress of promises made by the government," said Balbir Singh Rajewal, a farmer leader at a news conference.
The protests ended after a meeting with government officials in which pending issues of the farmers were discussed and a draft proposal was accepted.
The farmers have concerns over the withdrawal of the Minimum Support Price (MSP), which protects them from price shocks in case of a bad crop year.
They have also demanded the withdrawal of criminal cases against farmers and compensation for the families of farmers who lost their lives during the protests.
Indian parliament last month voted to repeal the laws that had triggered the protests.
Thousands of farmers from Punjab, Haryana, Uttar Pradesh, and Rajasthan had camped outside Delhi since November 2020.
Political analysts have said the protests were the biggest challenge Prime Minister Narendra Modi has faced since coming to power in 2014 and the sudden repeal of laws is linked to the upcoming provincial elections -- a claim denied by the ruling Bharatiya Janata Party.