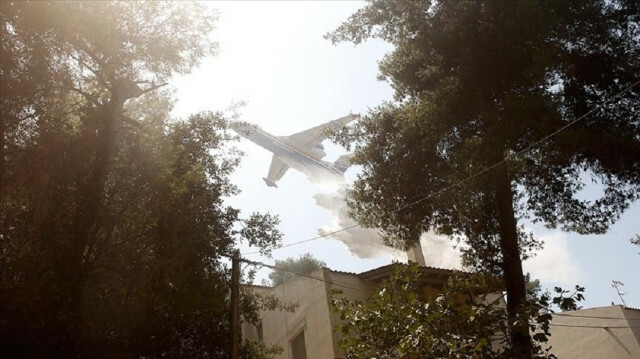 A fire that broke out Wednesday in northeastern Peloponnese, Achaia is still raging, the fire department said on Thursday.
The blaze kept the firefighters on alert all night long, and as many as 180 personnel, eight ground units, 48 vehicles, two helicopters, and two aircraft were deployed to contain it.
Water tanks from local municipalities have also been brought to aid the dowsing efforts.
Earlier, the fire spread to several villages, forcing the authorities to issue an emergency evacuation. Others were informed to be on alert to evacuate their homes.
Many houses have been destroyed, and large swathes of forest land have turned into ashes.
Authorities have issued a warning alert in four regions on high risk, including Attica that includes the capital Athens.