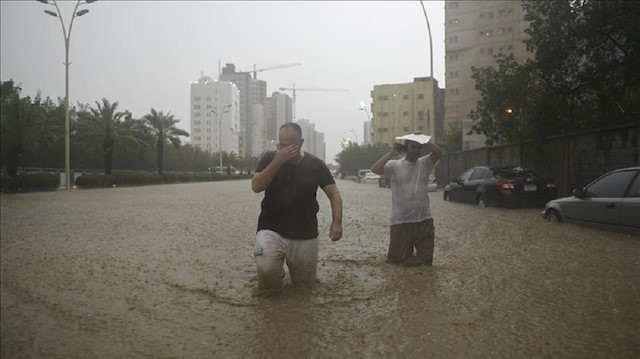 At least 35 people have been killed due to flash floods in Saudi Arabia within the last month, according to the kingdom's Civil Defense Authority on Tuesday.
In a statement, the authority said the city of Makkah reported the highest number of fatalities, where 11 people were killed from bad weather.
A total of 4,038 people have been evacuated due to the floods, it added in the statement cited by the official SPA news agency.
According to the statement, some 2,517 people have been rescued, while 2,536 others have been sheltered.
5 yıl önce