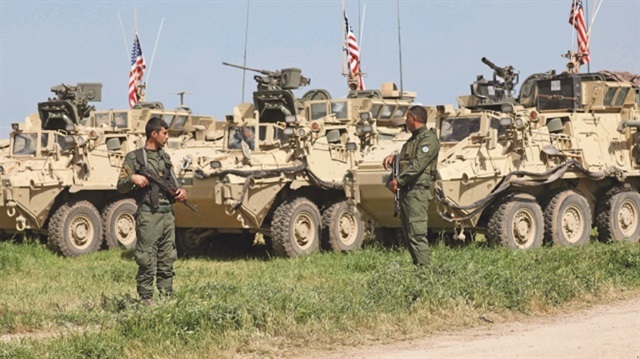 The U.S. and France are stepping up their support for the Kurdistan Workers' Party (PKK)'s Syrian branch, the YPG, in Syria's Manbij after the U.S. said that it would be pulling out of Syria and France denied that it would send ground troops to the region.
The French military is increasing its presence in northern Syria, as 50 senior French soldiers arrived in four planes in Syria's Manbij on Friday, meeting terrorists from the PKK-affiliated People's Protection Units (YPG), according to reports.
French President Emmanuel Macron received a delegation of the PKK/PYD-led Syrian Democratic Forces (SDF) in the Elysee Palace on Thursday vowing his support for them in northern Syria.
The French army is present at five military bases in northern Syria in areas occupied by the YPG/PKK terrorist group, however it is not certain whether these forces came from bases in Syria or from abroad.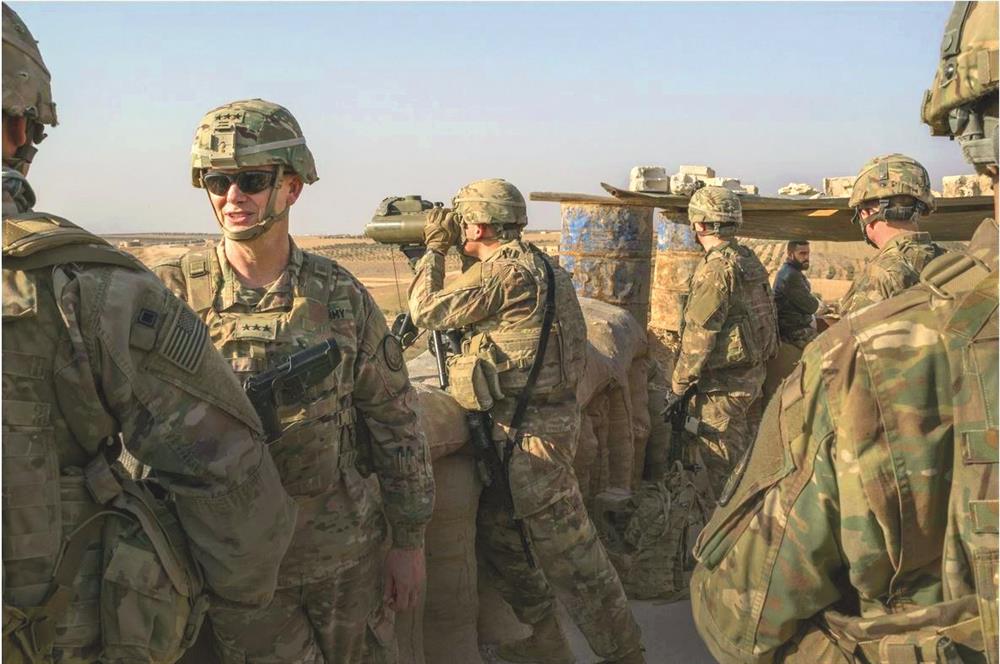 Additionally, the Pentagon sent 300 more troops to Manbij in the western part of the Euphrates to support the PKK, despite Trump's remarks in a statement that the U.S. would be withdrawing from Syria "soon." A large number of armored vehicles and construction machines were also deployed to the region.
Manbij locals are waiting for a sign from Ankara to revolt against the invading forces as Turkish President Recep Tayyip Erdoğan has said that after the Turkey-led military campaign in the northwestern Syrian region in Afrin was complete, it would be followed by one in Manbij.
Operation Olive Branch was initiated on Jan. 20 in Afrin to establish security and stability, eliminate terrorists of PKK/KCK/PYD-YPG and Daesh, and save locals from the terrorists' oppression and cruelty.