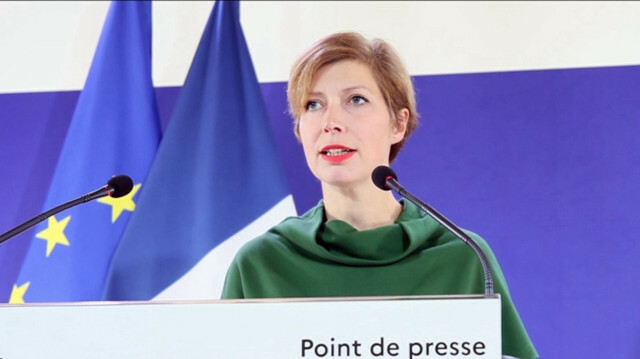 French Foreign Ministry spokeswoman Anne-Claire Legendre
France on Thursday shot back at Russia for its accusations of "colonial" treatment of Africa.
Responding to an Anadolu question at a news conference, French Foreign Ministry spokeswoman Anne-Claire Legendre denounced what she termed Russia's "neocolonial political involvement" in Africa.
She said Moscow's policy in Africa relies on "the support of mercenaries" which endangers the "security of the African population."
Legendre's remarks were in response to Russian Foreign Ministry spokeswoman Maria Zakharova's comments on Wednesday, who accused France of continuing to treat African countries "from the point of view of its colonial past."
"French colonialism on the African continent has ended. The era when African countries had to ask someone, in particular France, before making a sovereign decision has ended," Zakharova told Anadolu at a news briefing in Moscow.
She said Russia is building relations with Africa "outside the context of the influence of the French."
"We are not interested in what they say in Paris. We are interested in what each individual country says and the African Union says, we are interested in their position," said Zakharova.
Asked about the Ukraine conflict, Legendre emphasized that France is not at war with Russia, "just like the rest of its partners in NATO."
"The rise of tensions in Ukraine stems from Moscow targeting its civil infrastructure," she added.
10 months ago