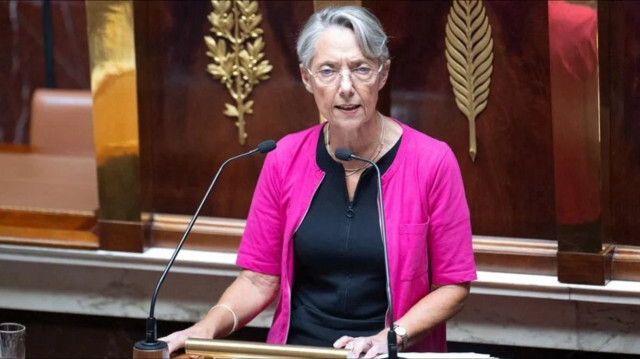 French Prime Minister Elisabeth Borne
French Prime Minister Elisabeth Borne on Wednesday joined a minute's silence to honor the nurse who died after being attacked with a knife at a French hospital.
The 39-year-old nurse, Carene Mezino died on Tuesday due to stab wounds inflicted by a 59-year-old man with a documented psychiatric background.
The incident took place on Monday at the University Hospital of Reims, located in northeast France.
The attacker also targeted a 56-year-old medical secretary, leaving her in a critical condition. He was arrested while attempting to flee after the incident.
"Today, the entire healthcare community is in mourning, and our whole country is heartbroken," said Borne, accompanied by Francois Braun, the minister of health at the European Hospital Georges Pompidou in Paris.
"The ministers are working to ensure that all measures are taken for the safety of those who treat us," Borne added.
In 2022, a total of 1,244 incidents and acts of violence against doctors were recorded by the Observatory for Physician Safety, representing a 23% increase compared to the previous year.
According to the Observatory for Physician Safety's report which was unveiled by France Inter on Tuesday, the majority of incidents took place in the city center with 56% compared to 21% in rural areas and 19% in the suburbs.
General practitioners constituted the majority of victims, accounting for 71% of all recorded incidents.
8 days ago