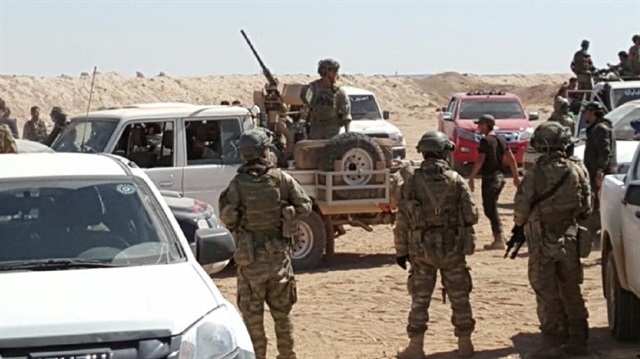 More than 20 U.S. troops led-by four officers reportedly entered the northern Syrian city of Al-Rai to support Turkey's military operation Euphrates Shield against Daesh.
Operation Euphrates Shield, which was launched on Aug. 24, aims to improve security, support coalition forces and eliminate the terror threat along Turkey's south border, using the Free Syrian Army (FSA) fighters backed by Turkish armor, artillery and jets.
Since then, Turkey-backed FSA fighters took control of all border towns and villages in the Azaz-Jarablus stretch in northern Syria from Daesh.
Images and footage published in social media claim that several M1A1 MBT tanks of the U.S. army entered the city close to the Turkish border along with a military convoy.
Reports also claimed the U.S. military was forced to return to Turkey after verbal clashes with FSA fighters who refused the presence of the U.S. military.
7 years ago