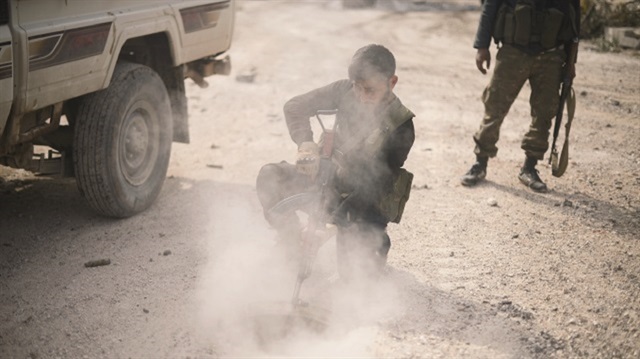 Street clashes occurred between Daesh terrorists and Turkey-backed Free Syrian Army (FSA) fighters in al-Bab, Syria, which has been the latest stage of Operation Euphrates Shield. The Turkish operation began on Aug. 24, 2016, to clear terrorist elements from northern Syria.
An FSA commander, Abu Ali, said they are facing difficulties in the clashes due to explosive-laden vehicles and the mines that Daesh has placed throughout the city.
"Despite the difficulties, we continue to proceed and the clashes in the city center continue. We took the control of strategic Sheikh Akil Hill," he said.
As part of the continuing operation, FSA and Turkish forces are now in control of 40 percentage of the Daesh-held town.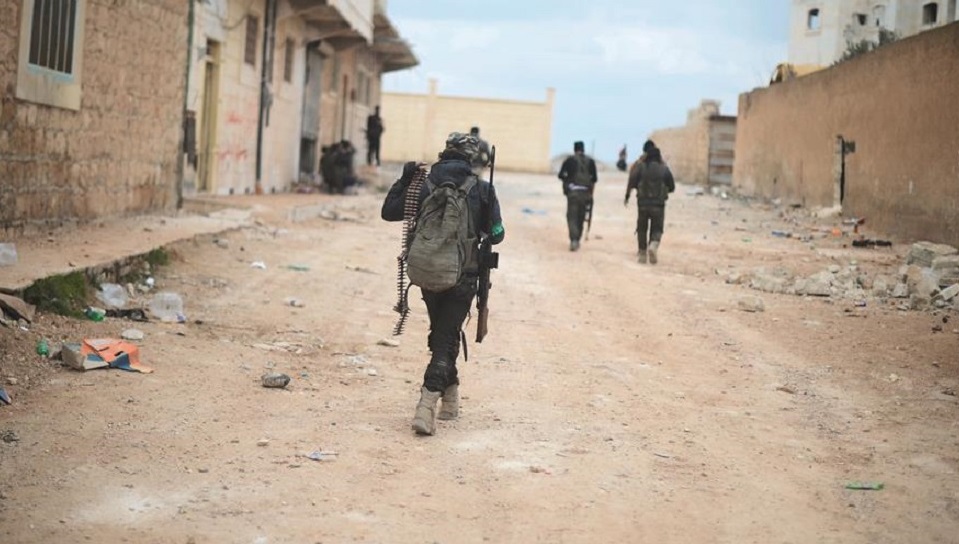 Daesh militants came under heavy Turkish artillery fire and have started to retreat toward Tedef, a town just southeast of al-Bab.

Operation continues for 177 days
Meanwhile, at least 17 Daesh terrorists were neutralized in northern Syria early on Wednesday as part of the ongoing Operation Euphrates Shield, according to the Turkish military.
In addition, FSA fighters with Turkish military support hit 194 Daesh targets, including the terrorist group's shelters, headquarters, defense positions and vehicles. The Turkish Air Force also destroyed 30 targets, it added.
Earlier on same day, a car bomb attack took place near a temporary base in southern al-Bab. FSA fighters patrolling the base's outskirts took fire from terrorists.
Eight Daesh members wearing suicide vests who arrived at the scene on foot were killed and seven FSA fighters were killed by two terrorists who blew up the vehicle.
Thursday marks the 177th day of the operation, which was launched in late August to improve security, support coalition forces and eliminate the threat of terror along the Turkish-Syrian border.