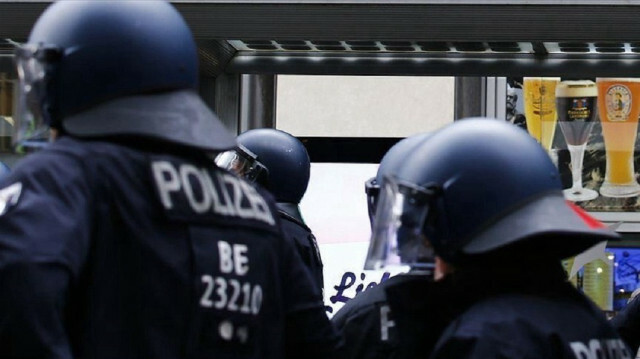 A Turkish girl, who became the victim of a racist attack at a Berlin tram station, was falsely accused by police for provoking the assault, authorities confirmed Wednesday.
Dilan Sozeri, 17, was hospitalized with injuries Saturday, after she was brutally assaulted by six people who hurled racial slurs and violent threats at the teen at the Greifswalder tram stop.
But police and several media outlets blamed Dilan for provoking the attack and reported that she did not wear a face mask and was involved in a fight with passengers at the tram.
After she posted a video on Instagram and provided details about what happened, police released a statement Wednesday acknowledging the mistake of police officers.
"After further investigation and examination of the video material, it was now possible to determine that the young woman was wearing a face mask while getting on and off the tram," according to the statement. "Among the six suspects, many of them were not wearing a face mask. Investigations are still ongoing."
Any witnesses or anyone with information are asked to call police to help the investigation.
German police have long been criticized for not seriously investigating racist attacks and hate crimes committed by right-wing extremists.
The country has witnessed growing racism in recent years fueled by far-right parties, which have exploited fears about a refugee crisis.
قبل٪ s