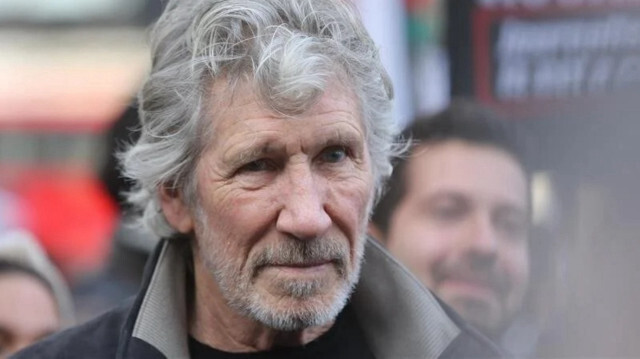 Pink Floyd co-founder Roger Waters
Berlin police are investigating Pink Floyd co-founder Roger Waters on suspicion of glorifying the Nazi regime.
Berlin police spokesman Martin Halweg told public broadcaster rbb that they had launched investigations following evidence of the musician's stage attire at a May 17 concert in Berlin.
Videos on social media show Waters wearing a long black coat with epaulettes and a red armband with a white circle with a symbol on it.
Two men dressed in black hand him a replica submachine gun, which he then pretends to shoot, complete with flame coming from the barrel. The men dressed in black wear helmets resembling those worn by German Wehrmacht soldiers during World War II.
"This set of clothing looked very similar to an SS uniform," the Berlin police spokesman said of Waters' appearance. The symbol, however, was not a swastika, he said.
The State Security Service is now reviewing the allegations, Halweg added. After the evidence has been examined, the matter will be passed on to prosecutors, according to the police spokesman, who will then decide on what steps if any will be taken.
On Saturday, Waters on Twitter spoke of "malicious attacks from those who want to smear and silence me because they disagree with my political views."
Waters stressed that attempts to portray his performance as anything other than anti-fascist were "disingenuous and politically motivated."
"The elements of my performance that have been questioned are clearly a statement against fascism, injustice and bigotry in all its forms," the musician added.
This is not the first time Waters has appeared in such attire. When Waters and the German band Scorpions performed at a 1990 concert in No Man's Land next to the recently fallen Berlin Wall, Waters also wore a military uniform that resembled that of Chilean dictator Augusto Pinochet.
In the 1982 film version of the Pink Floyd album The Wall, Bob Geldof sang the title song in a Nazi-style uniform, and Waters wore a similar costume as part of his 2010-13 The Wall Live tour during which he performed nine concerts in Germany.
Waters has also recently been accused of anti-Semitism. Through his management he denied such charges, stating that he condemns anti-Semitism as he does all forms of racism.
The 79-year-old musician is scheduled to give a concert in Frankfurt on Sunday, which the city's magistrate sought to cancel due to the anti-Semitism allegations.
Waters took legal action against that decision. The Frankfurt Administrative Court ruled last month the singer could hold the event.
4 ay önce