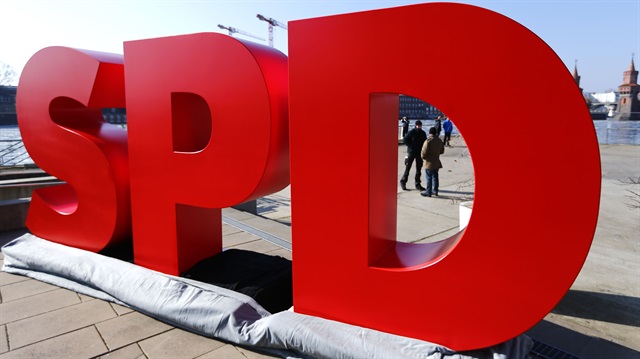 Members of Germany's Social Democrats (SPD) voted in favour of a coalition with Chancellor Angela Merkel's conservatives on Sunday, German media reported, a result that would open the way to a new government for Europe's economic powerhouse.
Five months after an inconclusive election, and after the failure of Merkel's first attempt to form a government with two smaller parties, the result if confirmed, should hand the long-serving chancellor a fourth term in office.
Volunteers began counting the postal ballots at 10 p.m. (2100 GMT) and worked through the night. Party leaders were due to announce the result later on Sunday morning.
SPD acting leader Olaf Scholz said on Saturday turn-out in the poll had been "very, very high" after an intense internal campaign that pitted the party's pro-coalition leadership against its more radical youth wing, which campaigned for "No".
The SPD initially planned to go into opposition after a disastrous result in September's election, but agreed to negotiate with Merkel's conservatives after talks with the pro-business Free Democrats (FDP) and the environmentalist Greens on a three-way tie-up collapsed in November.
They thrashed out a coalition agreement which SPD leaders hailed for its commitments to strengthening the EU and giving them some key government roles
Merkel could be sworn in as Chancellor by mid-March.