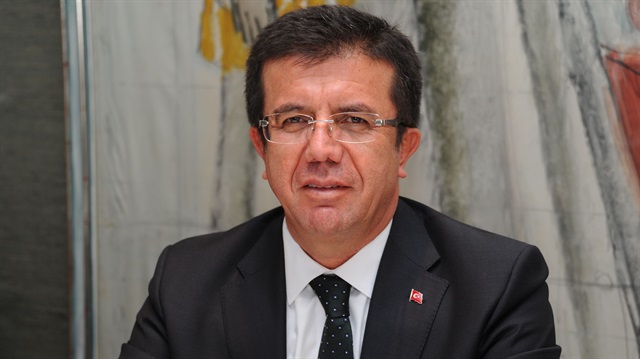 Germany has no right to block a planned update of Turkey's customs union with the European Union, Turkish Economy Minister Nihat Zeybekçi said on Thursday, touching on a simmering row between Ankara and Berlin.
Last week German Chancellor Angela Merkel said she did not think it was appropriate to carry out further discussions with Ankara about the customs union.
Speaking to reporters in Ankara, Zeybekçi said there were no problems in Turkey's accession negotiations with the EU and that the process continued.
Turkey's economy minister said his predecessor Zafer Caglayan, charged in the United States with conspiring to evade U.S. sanctions against Iran, had done nothing to harm his country.
"Caglayan did not do anything against Turkey's interests," Nihat Zeybekci told reporters. "It is no concern to Turkey if Caglayan acted against interests of other countries." Zeybekci also said the case against Caglayan remained unverified. "There are claims that these sanctions are violated, but the ones who claim these things are obliged to prove them."
U.S. prosecutors have charged Caglayan, a former Turkish economy minister, and the former head of a Turkish state bank with conspiring to evade U.S. sanctions against Iran, widening an investigation that has fuelled tension between Washington and Ankara.