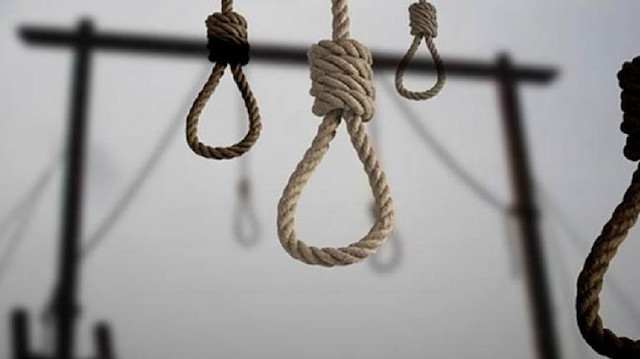 Germany will call on Egypt to suspend death penalty and stop executions, a senior diplomat said Thursday.
"We are very concerned about the increase in death sentences and executions in Egypt," the senior diplomat, who spoke on condition of anonymity, told reporters.
"We call on Egypt to immediately suspend the death penalty and stop the executions," he stressed.
He underlined that the government will continue talks with Egyptian authorities and convey Berlin's expectations for suspending death penalty and putting an end to executions.
"The German government will continue to raise this issue in talks with the Egyptian government. We are also in permanent contact with international human rights organizations," he said.
The execution of nine young people in Egypt on Wednesday caused an international uproar, with Amnesty International saying that these men were convicted after "grossly unfair trials" marred by torture allegations.
They were accused of assassinating Egypt's Prosecutor General Hisham Barakat in 2015.
The diplomat underlined that Germany rejects death penalty under all circumstances and works actively with other European Union members to campaign for its worldwide abolition.