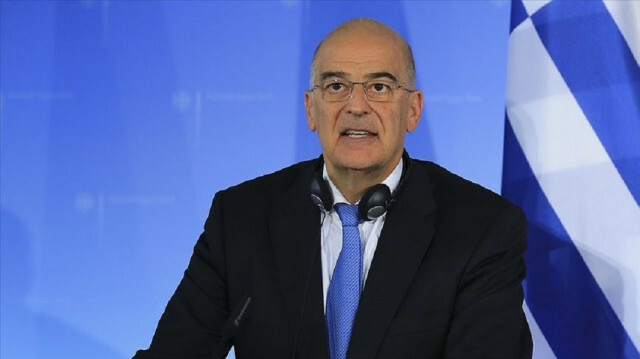 Greece's top diplomat urged an "immediate" truce between Israel and Palestine on Tuesday, its Foreign Ministry said in a statement.
"I made it clear that an immediate ceasefire is needed, as well as the protection of human rights and the safeguarding of human lives," Nikos Dendias said following meetings in Israel and Palestine.
Dendias condemned the "firing of thousands of rockets by Hamas against Israel" and claimed that "Israel has the right to self-defense" after meeting his Israeli counterpart Gabi Ashkenazi and Palestinian Prime Minister Mohammad Shtayyeh.
He asserted that the solution to the conflict was "clear," citing two states based on 1967 borders between Israel and Palestine, with Jerusalem as the capital of both and in line with international law and UN Security Council resolutions.
At least 217 Palestinians have been killed, including 63 children and 36 women, and 1,500 others injured in Israeli attacks on the Gaza Strip since May 10, according to the Palestinian Health Ministry.
Recent tensions that started in East Jerusalem during the Muslim holy month of Ramadan spread to Gaza as a result of Israeli assaults on worshippers in the flashpoint Al-Aqsa Mosque compound and Sheikh Jarrah neighborhood.
Israel occupied East Jerusalem, where Al-Aqsa is located, during the 1967 Arab-Israeli war. It annexed the entire city in 1980 in a move never recognized by the international community.