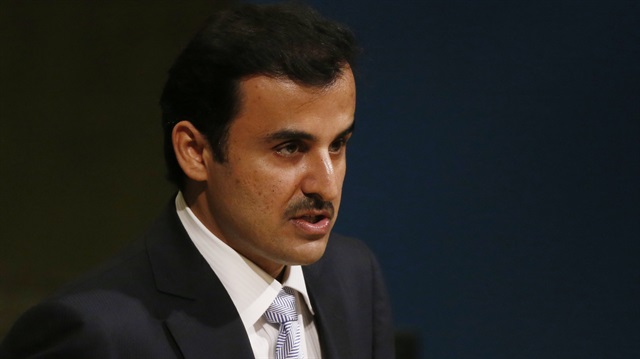 Qatar's Emir Sheikh Tamim bin Hamad al-Thani said on Tuesday that the Gulf states did not want a solution to the blockade on Doha initiated in June.
"The countries that imposed the blockade on us are prisoners of what they said in the media. We acted with respect so that our Gulf relations would not deteriorate. We protected our values. The blockade countries have launched an international campaign against us," Thani said while speaking to members of the Gulf Arab state's consultative Shoura Council.
"Our relations with big countries have become better than they were before the blockade. We have had a serious improvement in our international relations. We will use this as experience for the people of Qatar to break away from this situation," he added.
The Gulf crisis was triggered when Saudi Arabia, Egypt, the United Arab Emirates (UAE) and Bahrain cut diplomatic and trade ties with Qatar.
"The Gulf states do not want the crisis to end. They claim that Qatar supports terrorism yet they have failed to provide any evidence of this," Thani said.
"The blockade countries want to take position in every front they open against us and surround us. There will be no winner or loser in this dispute. We are not afraid of the boycott of the blockade countries," he added.
Thani also said that Saudi Arabia, the UAE, Bahrain and Egypt wanted to deprive Qatar of hosting the soccer World Cup in 2022.
The four states imposing the blockade accuse Qatar of supporting terrorist groups, allegations Doha denies, describing the embargo as a breach of its national sovereignty.