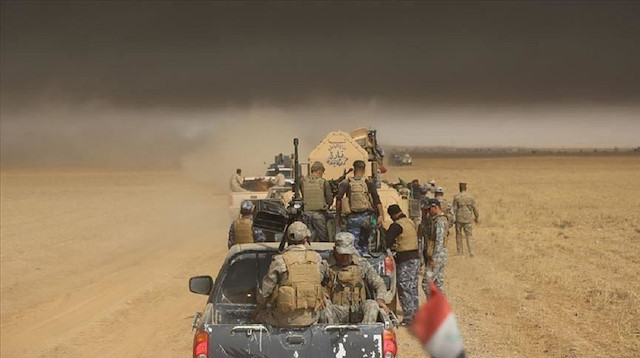 The Hashd al-Shaabi militia group downed a drone Thursday while it was on a reconnaissance mission in eastern Iraq, local police told Anadolu Agency.
The unidentified drone that was scouting military locations, was shot down by the group in Diyala province, according to a local police officer.
An investigation was initiated to determine who us responsible for the drone, the officer added.
Hashd al-Shaabi was formally incorporated into the Iraqi army in 2017 after being established in 2014 with the express purpose of fighting the Daesh terrorist group.
Some of the group's component factions receive support from Iran.
Multiple ammunition depots of Hashd al-Shaabi units were targeted between July 19 and Aug. 25. The paramilitary group accused Israel of carrying out the attacks.