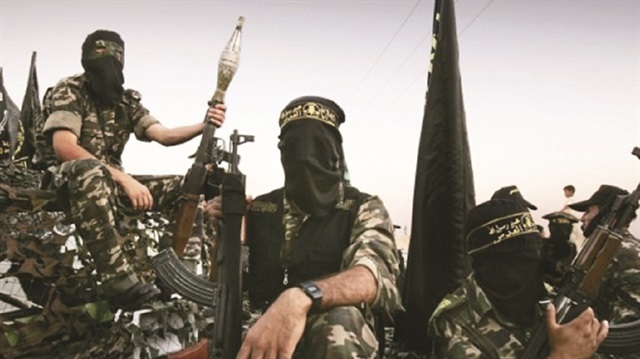 Tension in the Middle East has escalated following the resignation of Lebanese Prime Minister Saad al-Hariri and his decision to remain in Saudi Arabia. During a televised speech from Riyadh, Hariri abruptly announced his resignation and accused Iran and Hezbollah of causing regional unrest. Lebanese President Michel Aoun on Friday demanded Hariri to return home from Saudi Arabia. Since Hariri's resignation, various developments have shaken the Middle East, including a missile fired from Yemen to Saudi capital Riyadh, which was intercepted. In addition to this, Saudi authorities have arrested dozens of royal family members, officials and businessmen in the anti-graft purge that began on Saturday.
Hariri being held against his will
The chain of events which brought Iran and Saudi Arabia face to face became even more complex when claims that Hariri was being held against his will in Riyadh emerged. While the two sides threaten each other with war, Hariri has not yet made a clear statement. After Saudi Arabia urged its nationals to leave Lebanon, Kuwait and Bahrain also followed suit.
Hezbollah's leader said on Friday that Saudi Arabia was detaining Hariri and forced him to resign as Lebanon's prime minister to destabilize the country. "Let us say things as they are: the man is detained in Saudi Arabia and forbidden until this moment from returning to Lebanon. It is clear that Saudi Arabia and Saudi officials have declared war on Lebanon and on Hezbollah in Lebanon," Sayyed Hassan Nasrallah said in a televised speech.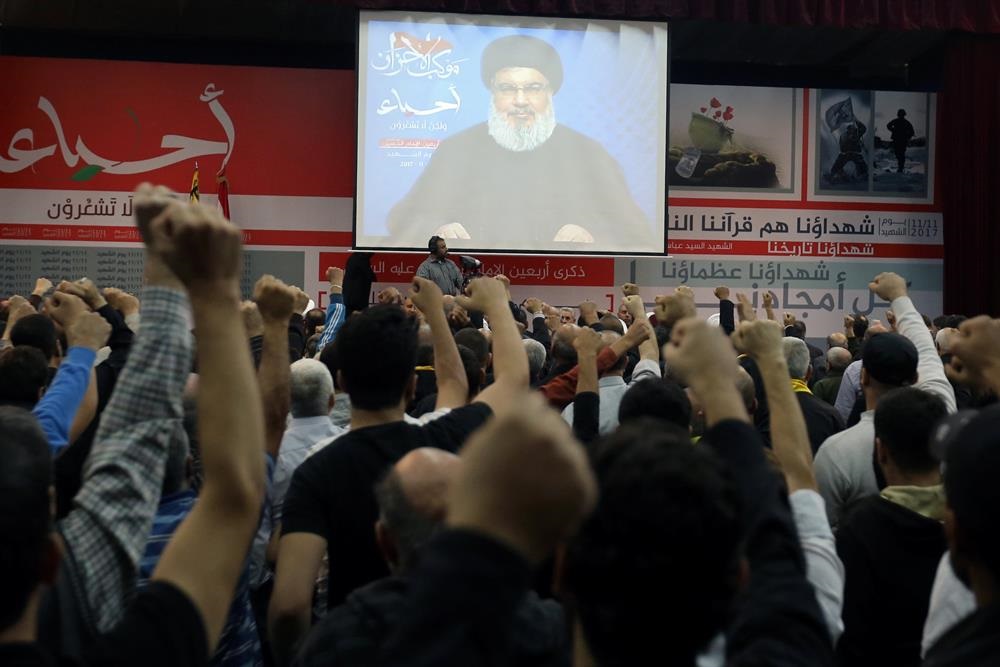 Two top Lebanese government officials, including a senior politician close to Hariri, said on Thursday that the Lebanese authorities believe Hariri is being held in Saudi Arabia.
France became the first Western country to indicate that Saudi Arabia was holding Hariri against his will, saying it wished for him to have "all his freedom of movement and be fully able to play the essential role that is his in Lebanon."
Israel violates Lebanese airspace
Hezbollah leader Nasrallah said Saudi Arabia had declared war on Lebanon and Hezbollah. Nasrallah added Hariri's resignation was an "unprecedented Saudi intervention" in Lebanese politics and called for Hariri to return to Lebanon. He said Lebanon's government was still legitimate and had not resigned. "Although we are politically different, the detention of Hariri is an insult to all Lebanese people," he said.
While Nasrallah was delivering his televised address, Israeli warplanes were patrolling the Lebanese border and conducted frequent border violations. It is claimed that Saudi war planes will also support Israel, which is preparing for a large-scale operation against Lebanon using the airspace from Jordan, the south of Syria and Lebanon.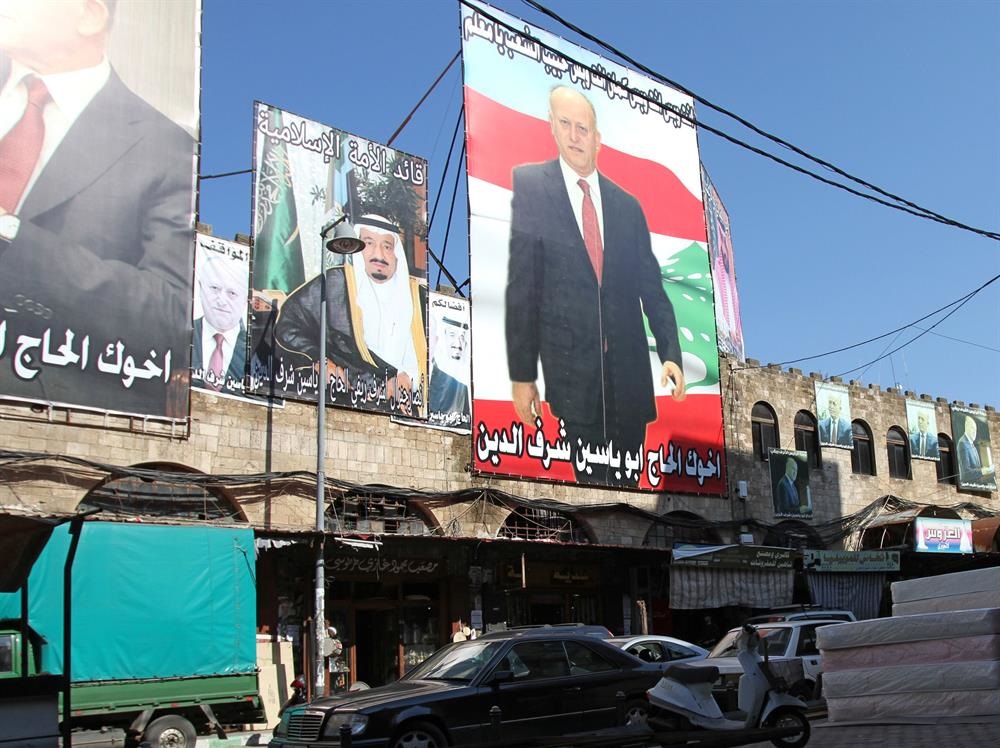 25,000 militants dispatched
Hezbollah is rapidly dispatching militants fighting in Iraq and Syria to Lebanon. Movement to Beirut has also began. Information obtained by Yeni Şafak indicates that that over 25,000 Hezbollah and its constituent Shia militants will cross the Syrian border.
There has also been mobilization in Syria's capital, Damascus. Nearly 60 families, who were brought to Damascus from Beirut on Nov. 9, were settled into neighborhoods emptied by the Syrian opposition. It is reported that senior Hezbollah leaders are among the Shi'ites who were brought to Damascus.
Alarm on the border
Military points near Damascus's border with Lebanon has also increased their activities. Many Iranian officers and members of the Revolutionary Guard have been taken to the Mezze Military Airport. The red alarm was activated at the 4th division border unit which is under the command of Mahir Assad, the brother of Bashar al-Assad. Shi'ite militias are preparing to move into Lebanon in the case of an Israeli attack.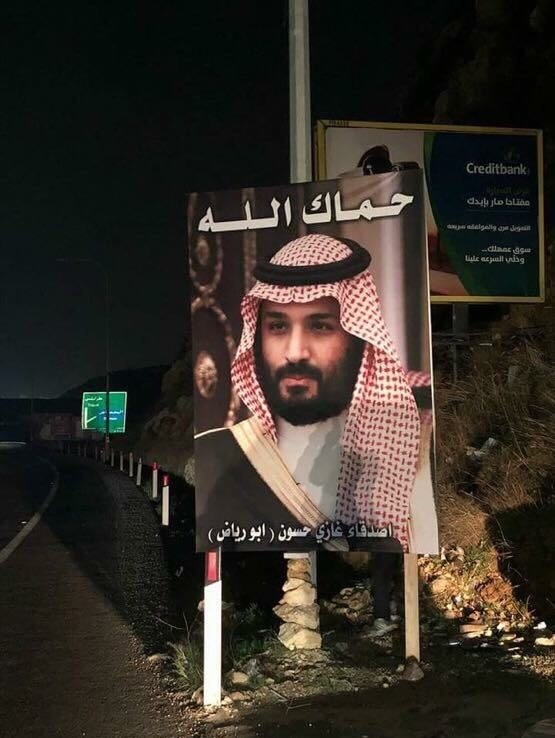 Hariri was met by Saudi police
"When Saad Hariri's jet touched down at Riyadh on the evening of 3 November, the first thing he saw was a group of Saudi policemen surrounding the plane. When they came aboard, they confiscated his mobile phone and those of his bodyguards. Thus was Lebanon's prime minister silenced," wrote journalist Robert Fisk in an article for The Independent.
"The Saudis had ordered the prime minister of Lebanon to resign and to read his own departure out loud from Riyadh," Fisk added.
Top Lebanese Druze politician Walid Jumblatt said on Friday it was time that Hariri returned to Lebanon and there was no alternative to him. Jumblatt is the leading figure in Lebanon's small but influential Druze community.
Jumblatt said in a Twitter post that after a week of absence from Lebanon, "be it forced or voluntary", it was "time for Sheikh Saad to return". "By the way, there is no alternative to him," he said.