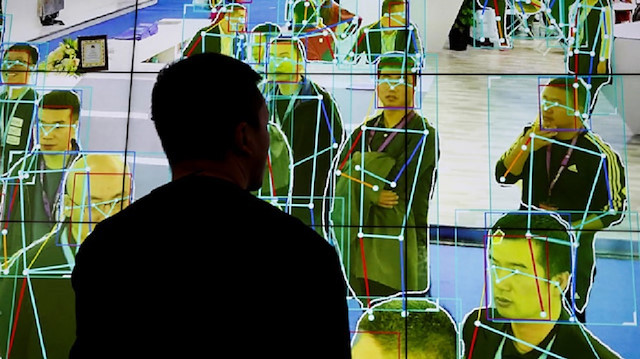 Several major U.S. technology firms have been reportedly profiting from China's state-run mass surveillance industry, The Wall Street Journal reported on Tuesday.
Some of the biggest names in U.S. technology, such as Seagate Technology PLC, Western Digital Corp., Intel Corp. and Hewlett Packard Enterprise Co., are among the firms helping the Chinese government to spy on the country.
According to reports, these companies have provided components, financing and know-how to China's multi billion-dollar surveillance industry, similar to the system of "Big Brother," the arbitrary mass surveillance political tools in George Orwell's dystopian novel 1984.
One of the most striking details of the U.S. contributions to China's digital panopticon is Hewlett Packard Enterprise, which owns 49 percent of New H3C Technologies Co. Ltd. The Chinese firm provides switches, surveillance network-control systems and cloud computing to Chinese law enforcement.
Furthermore, the world's largest manufacturer of surveillance cameras, Hangzhou Hikvision Digital Technology Co. Ltd, has won contracts worth more than 1.8 billion yuan ($256 million) for the last 3 years to build surveillance systems in the Xinjiang region where China continues its crackdown on Uyghur Muslim minorities.
A spokesperson of Hikvision confirmed the company has conducted projects in Xinjiang, including one "education and training center."
Seagate and Western Digital have profited from China's surveillance industry by selling hard disk drives directly to Hikvision.
Uyghurs, a Turkic ethnic group that make up 45 percent of the population of Xinjiang, accuse China of carrying out repressive policies that restrain their religious, commercial and cultural activities.
Established under the pretext of "political reeducation" for China's Muslim population, Beijing has amped up its construction of detention camps, expanding them by an additional 700,000 square meters, according to satellite imagery.
China's Muslim incarceration camps have attracted heavy criticism from the international community as Beijing continually denied their existence and repeatedly rejected allegations of abuses against the country's Uyghur minority for years, opting to call them "vocational camps" instead.
4 yıl önce