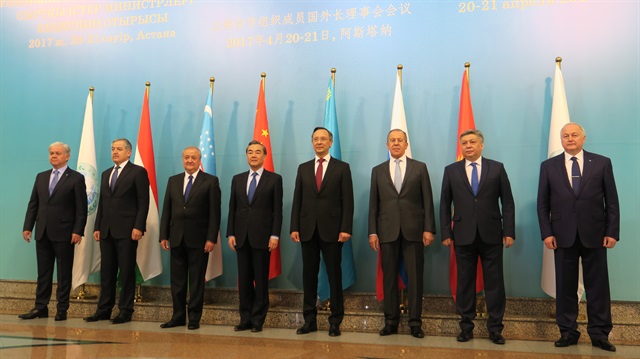 India and Pakistan are expected to become members of the Shanghai Cooperation Organization (SCO), Kazakh President Nursultan Nazarbayev said on Wednesday.
The regional pact comprises of Russia, China, Kazakhstan, Kyrgyzstan, Tajikistan and Uzbekistan. Turkey was approved as one of six "dialogue partners" in 2012; it was established in 2003 with the aim of promoting cooperation between members and maintain regional stability.
According to a statement issued by the Kazakh presidency, Nazarbayev said: "At the upcoming meeting of the SCO Heads of State Council, two major countries -- India and Pakistan -- are expected to become members of our organization."
The two-day Heads of State Council meeting will start in the Kazakh capital Astana on Thursday.
Nazarbayev said the SCO unites about 40 percent of the world population.
"The main thing is the preservation of the 'Shanghai spirit', which is based on the solution of all emerging issues on the basis of consensus," he said.
Nazarbayev also said the SCO is a "serious" regional cooperation that was established to address economic cooperation between the states that are close to each other culturally, territorially and historically.