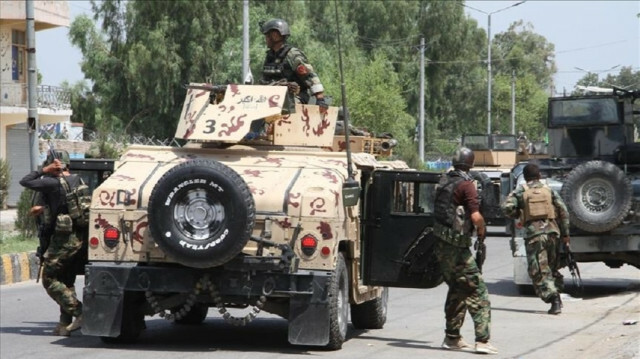 In a major overhaul on Sunday, the Taliban renamed all eight military corps of Afghanistan, and appointed key provincial governors in a bid to expedite governance efforts in the war-torn country.
According to a decree by Yaqoob Mujahid, the acting defense minister, the Special Operations Corps in Kabul has been renamed as the Central Corps, while the 209th Shaheen Corps will now be called Al-Fatah.
Similarly, the 217th Pamir Corps in Kunduz has been renamed as Omari Corps, the 205th Atal Corps in Kandahar as Al-Badr and 215th Maiwand in Helmand as Azm.
Yaqoob, who is the son of Mullah Omar, the late founding leader of the Taliban, also changed the name of 201st Sailab Corps to Khalid Ibn Waleed, the 203rd Thunder Corps in Paktia to Mansouri and the 207th Zafar Corps in Herat to Al-Farooq.
Separately, the Taliban named 43 figures to serve as governors, deputy governors and police chiefs in various provinces.
The Afghan military and Western-backed government led by Ashraf Ghani collapsed on Aug. 15 as foreign troops were withdrawing after a 20-year presence. In September, the Taliban appointed an interim government.