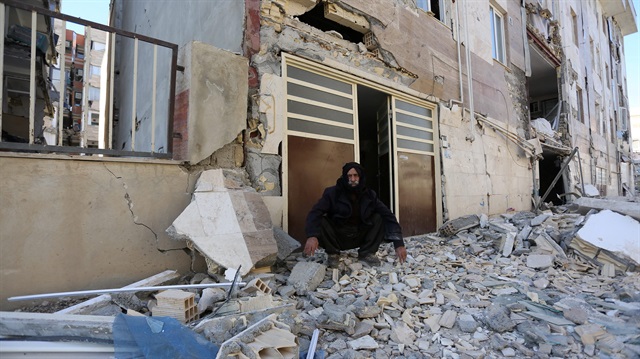 A man sits outside a damaged belonging following an earthquake in Sarpol-e Zahab county in Kermanshah, Iran.
The governor's office of Iran's Kermanshah province announced that it has declared three days of mourning in the province, the most heavily affected area by Sunday's earthquake.
An earthquake of 7.3 magnitude rocked the region on Sunday night, killing at least 400, with more than 7,000 injured in Iraq and Iran. The two countries have begun joint rescue efforts.
Iraqi Prime Minister Haider al-Abadi on Monday in a tweet wrote: "I have instructed Civil Defense teams and health and aid agencies to do all that they can to provide assistance to citizens affected by yesterday's earthquake. We will do everything possible to help them."
5 years ago