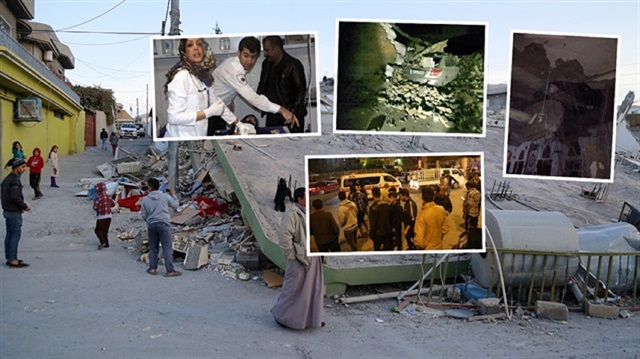 An earthquake measuring 7.3 on the Richter scale rocked northern Iraq and Iran, the U.S. Geological Survey said on Sunday evening, killing at least 400 people.
State television said more than 328 people were killed in Iran and at least 7,000 were injured. Local officials said the death toll would rise as search and rescue teams reached remote areas of Iran.
The earthquake was felt in several western provinces of Iran but the hardest hit province was Kermanshah, which announced three days of mourning. More than 236 of the victims were in Sarpol-e Zahab county in Kermanshah province, about 15 km (10 miles) from the Iraq border.
The epicenter of the quake was located around 32 kilometers (20 miles) southwest of the city of Halabja, near the Iranian border, and 103 kilometers (64 miles) southeast of the city of Sulaymaniyah, at a depth of 33 kilometers, and hit at 9:18 p.m. local time (1818GMT), said the U.S. Geological Survey.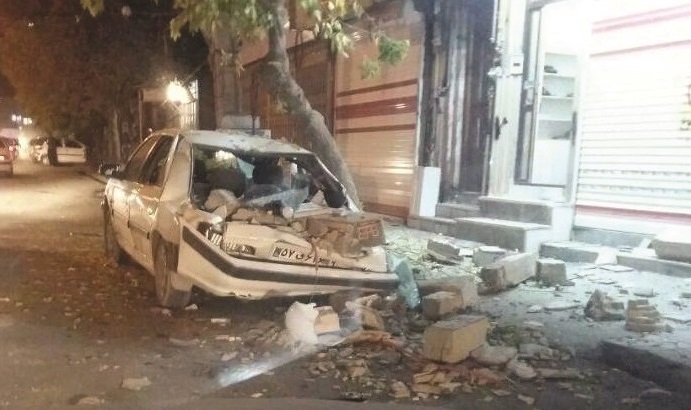 "It's with deep sorrow that I've received tragic news of an #earthquake, resulting in death injury of our dear countrymen, causing much damage," Iran's supreme leader, Ayatollah Ali Khamenei, tweeted.
Iranian President Hassan Rouhani said he appointed Vice-President Eshaq Jahangiri to mobilize resources to help earthquake victims.
Kermanshah governor's office said there will be three days of mourning in the province.
Kermanshah's deputy governor earlier announced the death toll was 129 with around 1,000 injured, according to the semi-official Fars news agency.
Initially, six people were pronounced dead in the border town of Qasr-e Shirin in Kermanshah, according to IRNA and Fars.
According to Iraqi media, the earthquake damaged buildings in certain areas of Kirkuk and Sulaymaniyah.
A local health official of Sulaymaniyah in northern Iraq's Kurdistan Regional Government (KRG) area initially said at least 50 people had been injured.
The quake was followed by a dozen aftershocks ranging from 3.1 to 4.1 in magnitude, according to the U.S. Geological Survey.
It damaged telephone cables, Internet connections and power lines throughout various towns and villages.
The quake also destroyed a number of buildings in rural areas and caused cracks in the walls of villages and towns some 122km (76 miles) west of Kermanshah city, Fars reported.
The earthquake was also felt in Turkey's southeastern and eastern regions, including Diyarbakır, Batman, Mardin, Hakkari, Van, Muş and Şırnak provinces.
It was also felt as far away as Kuwait, Syria, Lebanon and Pakistan.
قبل٪ s