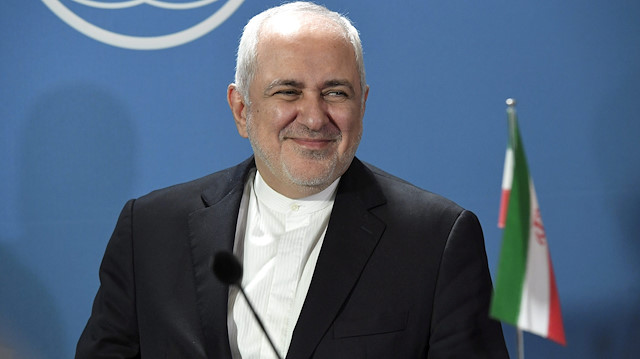 Foreign Minister of Iran Mohammed Javad Zarif speaks during a press conference with Foreign Minister of Finland Pekka Haavisto after their meeting at the House of the Estates in Helsinki, Finland, August 19, 2019.
The Gulf Arabs won't ensure their security by spending billions of dollars on Western weapons, Iranian Foreign Minister Javad Zarif said Wednesday.
Speaking at the Stockholm International Peace Research Institute (SIPRI), he added that it was possible to agree upon confidence-building measures in the Gulf to ensure freedom of navigation.
"No amount of foreign military presence (in the Gulf) can prevent insecurity."
British Royal Marines seized the Adrian Darya, previously Grace 1, vessel in Gibraltar in July on suspicion that it was carrying oil to Syria, a close ally of Iran, in violation of European Union sanctions.
The initial impounding of the Grace 1 kicked off a sequence of events that saw Tehran seize a British-flagged oil tanker in the Gulf two weeks later, heightening tension on a vital international oil shipping route.
4 years ago