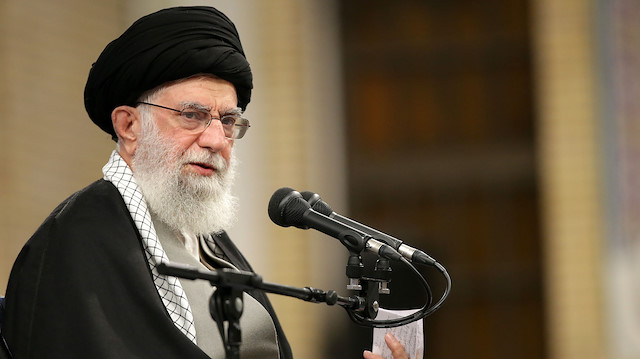 Iran's Supreme Leader Ayatollah Ali Khamenei on Saturday ordered an investigation into "possible negligence" in the downing of a Ukrainian passenger plane by an Iranian missile.
The official IRNA news agency said Khamenei instructed the General Chief of Staff of the Armed Forces to take necessary measures to probe the incident, in which 176 people were killed, and make sure such events will not be repeated.
He also extended his condolences for the victims and their families.
Iran's General Staff of the Armed Forces admitted Saturday that the Ukrainian plane was "accidentally" hit by an Iranian missile earlier this week.
The Boeing 737-800 crashed shortly after takeoff from Tehran's Imam Khomeini International Airport just hours after Iran's Islamic Revolutionary Guards Corps (IRGC) launched more than a dozen ballistic missiles targeting U.S. troops in Iraq in retaliation for last week's killing of Qasem Soleimani, a top Iranian general.
In a statement, the top military authority cited a "human error" for shooting down the plane by the air defense system as it was passing over a "sensitive military point".
The fatalities include Iranians, Canadians, Ukrainians, Swedes, Afghans, Germans and British citizens.