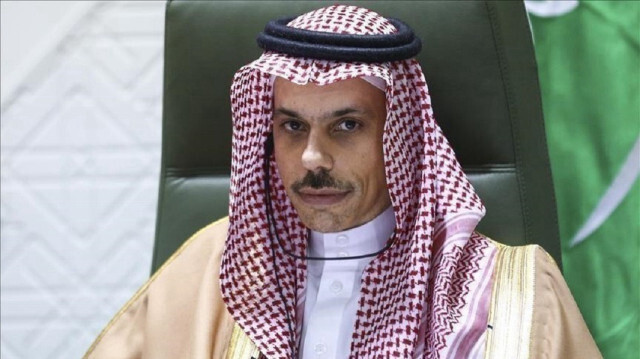 Prince Faisal bin Farhan al-Saud
Iran and Saudi Arabia's top diplomats spoke by phone late Sunday on the status of a recent agreement to restore diplomatic ties and their upcoming meeting.
In a statement, Iran's Foreign Ministry said Hossein Amir-Abdollahian and his Saudi counterpart Prince Faisal bin Farhan al-Saud discussed their meeting scheduled during the Muslim holy month of Ramadan.
It did not specify the exact date and venue of the meeting, however, which will mark a big step forward toward restoring diplomatic ties between the two arch-foes.
Tehran and Riyadh agreed to resume diplomatic ties and reopen diplomatic missions after intensive deliberations in Beijing earlier this month. The breakthrough came after two years of marathon talks hosted by Iraq and Oman.
In the Sunday night phone call, the top diplomats "discussed the latest developments regarding the agreement on restoring bilateral ties" and the "constructive path of relations between the two countries," the statement noted.
They earlier spoke on Wednesday, when Prince Farhan called his Iranian counterpart to wish him happy Nowruz. It was the first call between the foreign ministers of the two countries in seven years.
In the call, they agreed to meet each other "as soon as possible" to make preparations for the re-opening of diplomatic missions that were closed in January 2016.
Since the announcement to restore diplomatic ties, the two countries have been exchanging messages through Switzerland, according to Iranian officials.
Speculation is rife that the venue of the foreign ministerial meeting will either be Baghdad or Muscat, although official confirmation is still awaited.
2 months ago