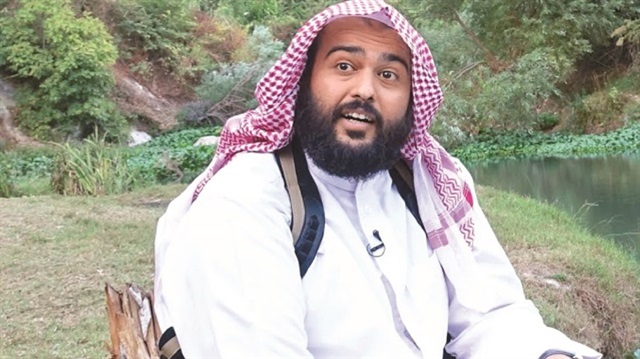 A Saudi Arabian religious leader, Abdullah al-Mohaisany, a leader whose popularity recently rose by uniting different sub opposition groups under the same roof in Syria after arriving in the war-torn country, became the Muslim judge of the biggest opposition group, the Army of Conquest. Mohaisany is loved by many people, and gained their love and respect for actively fighting against the terrorists despite being wounded in the clashes. A man being sought by both Iran and the Assad regime, Mohaisany spoke candidly to Turkish Yeni Şafak daily newspaper in Idlib.
Abdullah al-Mohaisany has said that the ongoing war in Syria is demographic war, not civil war, saying that Syria's Bashar al-Assad regime is killing civilians with chemical weapons.
"Civilians are starving. They cannot find any food. Can we talk about any war? The only thing happening is the regime is killing civilians," Mohaisany said.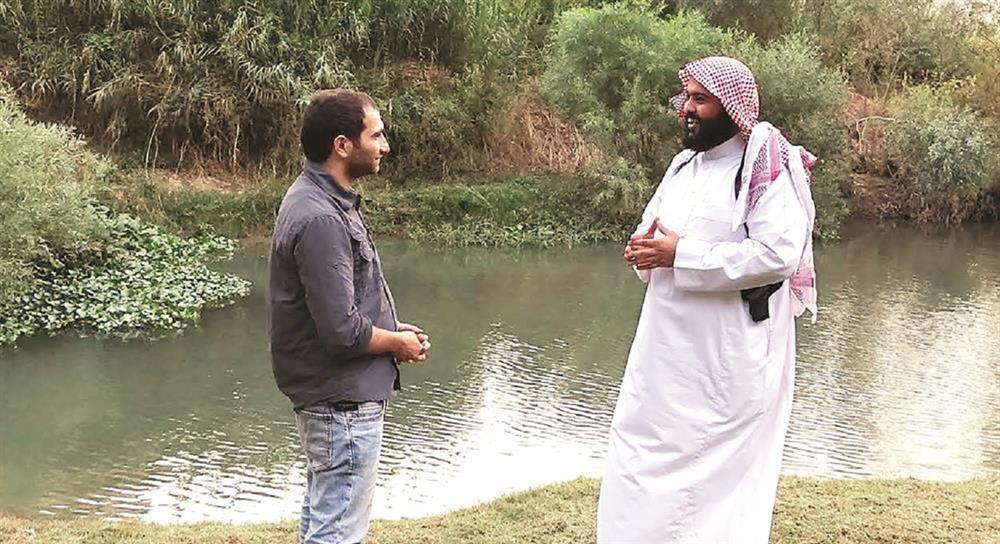 Iran's 'Safavid project'
Mohaisany said that Iran is not resisting against Israel, saying that Iran's resistance line doesn't extend to Israel, but Aleppo.
"Iran's resistance line starts from Iran and extends till Iraq, Lebanon and Syria. They (Iranian troops backing Assad) commit all their crimes in Aleppo," he said.
"The happenings in Syria, all massacre, killings are part of the 'Safavid project' of Iran. Iran is sending troops to many countries; Afghanistan, Pakistan, Iraq, Lebanon and many others. Iran pays a thousand dollars per month to each and every soldier for them to kill the Syrian residents," he said.
'I came to Syria to unite groups'
Abdullah al-Mohaisany said that civilians in Syria are being slaughtered just for having a beard or performing prayer.
"People are being killed because they read the Quran. I am not representing any group. I came to Syria to unite all the groups under these brutal circumstances," Mohaisany said.
"When I first went to Idlib I witnessed the tragedy, the people who are killed without any reason. They are mentioning war. But it's more than that. The brutal forces make a distinction between civilians or non-governmental organization members. They bomb every inch of the country, "he said.
'History will write what Turkey has done for Syria'
"Army of Conquest will never leave Aleppo alone. The Army of Conquest will go into combat with the enemies. The operations will be conducted in Aleppo, Hama and in the south," Mohaisany said.
Abdullah al-Mohaisany said that Turkey also put all its efforts into the revolution in Syria.
"History will write what Turkey has done for Syria. The grandchildren of Mehmed II, Sultan Murad, Abdul Hamid and Sultan Suleiman the Magnificent extended a hand to Syrians," he said.

'Syria was awake during July 15 coup bid'
If the July 15 coup bid had become successful, then more massacres would have been committed both in Syria and Turkey. God didn't let such a horrible move happen despite all the tanks and jets that the coupists seized and attempted to use against the Turkish nation," the Saudi religious leader said.
"On the night of July 15, almost none of the Syrian civilians could sleep. We used to love the Turkish nation much before the July 15 coup bid, but we loved them more after July 15," he said.