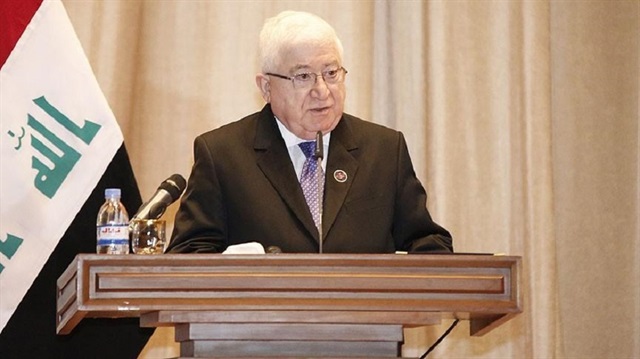 Iraqi President Fuad Masum has refused to approve the country's 2018 budget, citing violations, according to the Iraqi Presidency on Tuesday.
In a statement, the presidency said Masum decided to return the budget to parliament for review.
The budget was passed by the Iraqi parliament on March 3, after Kurdish lawmakers boycotted the vote in protest of the diminished allocation of the northern Iraq's Kurdish region.
The Iraqi presidency cited "constitutional, legal and financial violations" in the 8.1 billion-dollar budget.
"There are around 31 points that violate legislations," it said, without clarifying these points.
Masum, who is a Kurd, holds a largely ceremonial role in Iraq, while most powers lie with the prime minister, who belongs to the Shia majority.
Relations between Baghdad and the Kurdish region have remained tense since last September, when the Kurdish Regional Government held an illegitimate referendum on regional independence.
The unconstitutional poll prompted Baghdad to impose a raft of punitive sanctions on the KRG, including a ban on international flights into and out of the Kurdish region.