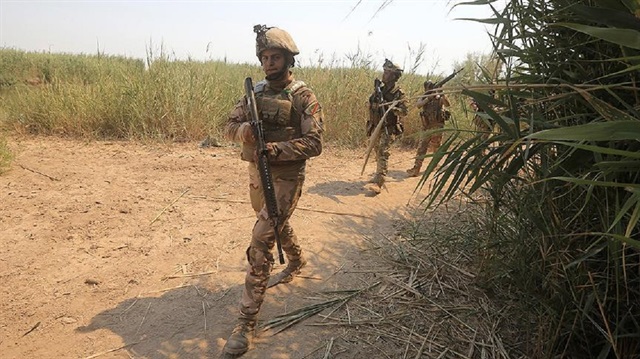 Iraqi forces on Wednesday resumed its offensive in the Daesh-held Qayyara district in northern Iraq.

"Our forces are continuing to advance into Qayyara," army officer Saheb Lafta told Anadolu Agency.

He said Iraqi forces have captured several areas and buildings in Qayyara, including the main government complex in the district.

"Our forces are tightening the noose [around Daesh] in Qayyara," he said.

According to army officer, Iraqi forces have killed Abul-Futuh al-Shishani, a top Daesh military commander, during operations in the northern district.

Backed by U.S.-led warplanes, Iraqi troops launched an operation on Tuesday to liberate Qayyara, a strategically important area for Iraqi forces planning to capture Mosul, Iraq's largest city, from Daesh.

Shortly after launching the offensive, ten Iraqi soldiers were killed in a suicide bombing in the district.

"A bomber blew himself up as Iraqi forces were trying to clear the center of Qayyara," army officer Fares Aziz said.

He said Daesh was using bombers and booby-trapped cars in an attempt to hinder the advance of Iraqi forces into the area.

"There are street battles in the district, where thousands of civilians live," he said.

Daesh group has seized control of vast swathes of territory in northern and western Iraq in 2014.

Iraqi forces, backed by U.S.-led warplanes, however, have managed to retake most of the territory.