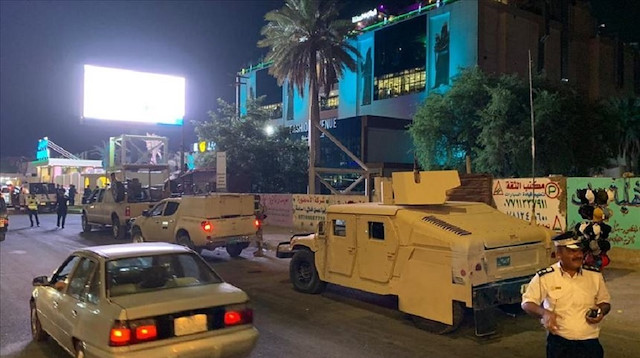 Hundreds of angry Iraqis broke into the Bahraini embassy compound in Baghdad on Thursday, taking down the country's flag and replacing it with a Palestinian one to protest Bahrain's participation in a U.S.-led economic conference in Manama.
A group from the crowd was also seen burning the U.S. flag.
Iraqi security forces intervened and broke up the protest.
Saudi State Minister for Gulf Affairs Thamer al-Sabhan said on Twitter that what happened at the embassy was regrettable.
Bahrain recalled its ambassador to Iraq for consultations following the incident.
Bahrain's Foreign Ministry also condemned the attack, which caused damage to the building.
In a statement, it said the Iraqi government was responsible for the embassy, consulate and protection of its employees in Baghdad.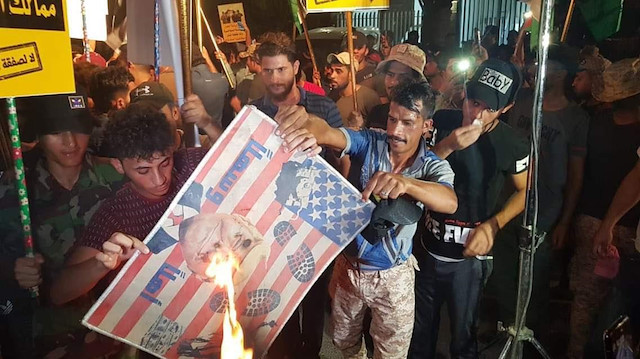 Bahrain -- an island country in the Persian Gulf -- hosted the two-day "Peace to Prosperity Workshop" to discuss the economic part of U.S. President Donald Trump's "Deal of the Century" for resolving the Israeli-Palestinian conflict.
The Palestinian Authority announced that it would not participate in the meeting and called on countries in the region to boycott it.
The conference kicked off Tuesday and was attended by host Bahrain as well as Saudi Arabia, Jordan, Egypt, the United Arab Emirates, Qatar and Morocco.
While Israeli officials were not invited, businessmen and some journalists from the country attended the workshop.
Talks between Palestinians and Israelis collapsed in April 2014 after Israel refused to halt settlement activity and accept a two-state solution based on the pre-1967 borders.
Israel has also reneged on a promise to release Palestinian detainees from its jails.