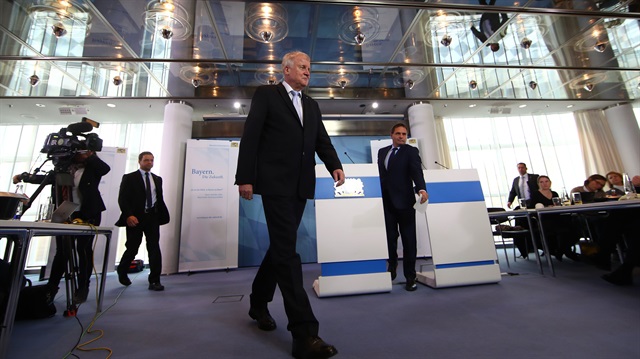 Germany's newly appointed interior minister, Horst Seehofer
"Islam does not belong to Germany," the country's newly appointed interior minister, Horst Seehofer, said on Friday.
The conservative politician made the controversial remarks ahead of regional elections in Bavaria this coming fall, where his Christian Social Union (CSU) faces a tough challenge from the far-right Alternative for Germany (AfD).
"Islam does not belong to Germany. Germany is characterized by Christianity," Seehofer told German daily Bild.
The senior politician, who chaired Chancellor Angela Merkel's sister party CSU for 10 years, claimed that Germany's culture was shaped by Christian traditions, such as Christmas and Easter, and he insisted that this should continue.
"Muslims who are living here of course belong to Germany. But of course that doesn't mean because of that we would make false considerations and give up our country-specific traditions and customs," he said.
Seehofer's predecessor Thomas de Maiziere had suggested last year recognizing Islamic holidays, and stressed that such a move would enhance the integration of Muslim immigrants.
Germany's former President Christian Wulff sparked a debate in 2010, when he said Islam belonged to Germany, as much as Christianity and Judaism.
Chancellor Angela Merkel said in 2015 that she shared the view that, like Judaism, Islam also belonged to Germany.
But both politicians were criticized by ultra-conservatives from their Christian Democratic Union (CDU) and its Bavarian ally CSU.
Germany, a country of 81.8 million people, has the second-largest Muslim population in Western Europe after France.
6 years ago