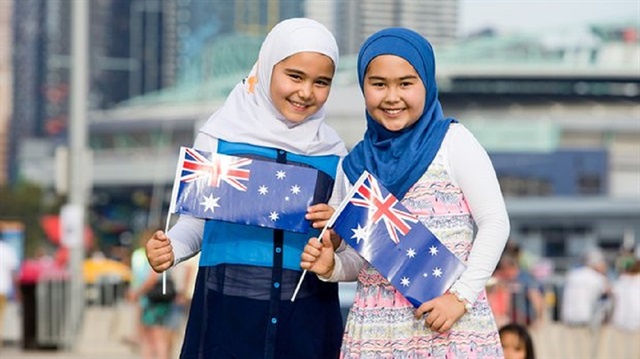 An Australia Day billboard featuring two girls wearing hijabs was taken down following a hate campaign that lodged complaints.
The billboard was put up in Melbourne, Australia, to promote Australia Day festivities. Australia Day is the national day of Australia, celebrated annually on January 26.
Slammed as "un-Australian", the billboard has been taken down as a result of Islamophobic social media backlash.
The photo on the billboard was one of several chosen to advertise Australia Day and reflect diversity.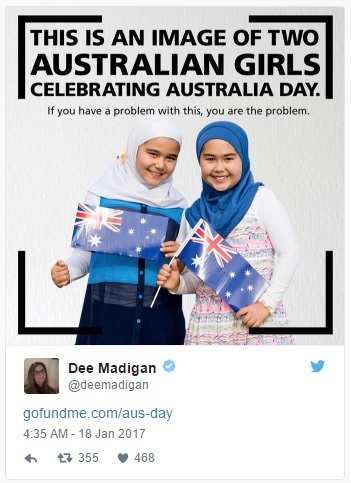 A crowdfunding campaign has been launched for the girls' photograph to be reprinted and put up across Australia.
Campaign organizer Dee Madigan tweeted "People are amazing" as the initial target of $50,000 was reached and increased to $100,000.